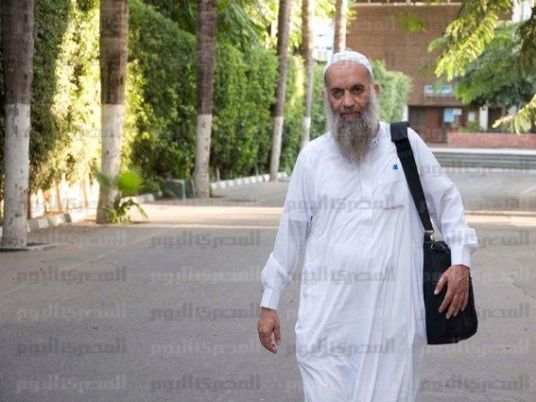 Cairo Criminal Court sentenced on Monday ten people to death over charges of forming an Al-Qaeda-affiliated terrorist cell led by the brother of Al-Qaeda's chief.
The defendants have faced charges of running a terrorist cell that plotted for armed activities against security and assaults against churches.
The defendants were also accused of seeking to "change the ruling regime by force".
Death sentences are traditionally referred to Egypt's Grand Mufti for nominal feedback.
The court set September 27 to pronounce its verdict on the remaining 58 defendants who include Mohamed al-Zawahiri, the brother of the current leader of Al-Qaeda Ayman al-Zawahiri.
Police had said the suspects were arrested with various weapons and explosives in their possession, in addition to maps of sensitive facilities and information on a number of public figures.
Zawahiri was pardoned by former president Mohamed Morsi after he took office in 2012, along with other Islamist figures, but was arrested again by authorities in 2013.
Edited translation from Al-Masry Al-Youm