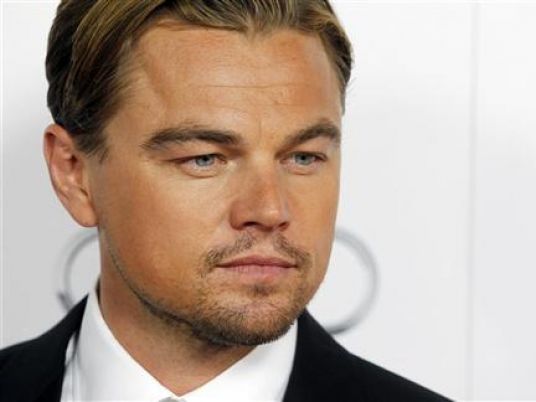 Tomorrow the American Academy of Motion Picture Arts and Sciences will be announcing its nominations for the 88th Academy Awards, due to be held on February 28 at the Dolby Theater in Los Angeles.
Between five and 10 full-length feature films are usually nominated for the most prestigious prize, "Best Picture". Here's a look at some of the movies that could be in the running to follow 2015 winner "Birdman."
The Revenant
Expectations are high for this Alejandro Gonzalez Inarritu movie, which has a good chance of being announced as a nominee tomorrow. Still, it's unlikely that this western will actually win, as its director already bagged the Oscar for "Best Picture" in 2015 with "Birdman". The film's lead star Leonardo DiCaprio is, on the other hand, hotly tipped to win the first Oscar of his career.
Spotlight
This Tom McCarthy movie is one of the top favorites for this year's gong, following widespread critical acclaim in the US. But that's no guarantee of an Oscar, as "Boyhood" proved last year when that equally acclaimed movie lost out to "Birdman."
Carol
Another favorite for this year's award is this historical romance movie from Todd Haynes, which was already selected for the Cannes Film Festival in 2015. Following the relationship between characters played by Cate Blanchett and Rooney Mara in 1950s conformist America, this love story could win over the jury.
Room
"Room" is a small independent film that's making big waves, particularly for the performance of actress Brie Larson, who could well be lifting a trophy on February 28. The dark plotline may hamper this movie's chances, however, as it could lose out to a more upbeat movie.
The Big Short
Directed by Adam McKay, this feature film tells just the kind of story Hollywood likes, with a drama based on true events in Wall Street in 2005 before the subprime mortgage crisis. This flick also features an all-star cast, with performances from Christian Bale, Ryan Gosling, Steve Carell and Brad Pitt.
Mad Max: Fury Road
George Miller's follow-up to his original dystopian movie has been a hit with both critics and moviegoers. Some Hollywood reporters are predicting great things for this film at the 2015 Oscars, with a high number of nominations across various categories.
The Martian
Could Ridley Scott be set to repeat his 2001 victory, when "Gladiator" triumphed over "Traffic" and "Erin Brockovich"? This space-based adventure starring Matt Damon is widely expected to get nominated for "Best Picture," but it could prove a bit too light-hearted to win.
Joy
The Academy seems to have a soft spot for David O Russell, whose last three films received 11 nominations in total. Still, that's no sure sign of success – as the director knows. Despite receiving 10 nominations in 2014 for "American Hustle," the movie failed to win in any category.
Bridge of Spies
Steven Spielberg often proves popular at the Oscars, especially with historical movies. Spielberg has already won "Best Picture" for "Schindler's List," and has seen four other nominations for "Jaws", "E.T.", "Saving Private Ryan" and "Munich."
Inside Out
Could the latest Pixar movie become the first animated film to win the Oscar for "Best Picture"? In any case, it could still be the fourth animated flick to get nominated, following "Beauty and the Beast," "Up" and "Toy Story 3".