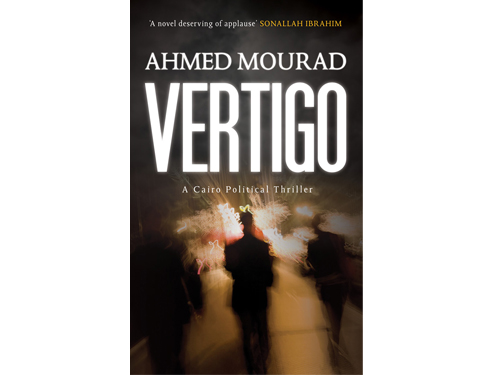 Chef Traci Des Jardins' most treasured cookbook is a battle-worn copy of "The Joy of Cooking."
San Francisco-based Des Jardins started cooking and baking with her mother by the time she was 3, and her mother rebound her original copy and gave it to her for Christmas a few years ago.
"It's quite precious," she told CNN.
"I have always used it to this day because of the breadth of information in it. You can find a reference to so many basic cooking time, temperatures, methods and products in it."
As Amazon releases its "100 books for a Lifetime of Eating and Drinking," there are many works that food professionals and everyday lovers of food will recognize on the list, including "The Joy of Cooking," "The Fannie Farmer Cookbook" and "Mastering the Art of French Cooking."
And there are those niche books, such as "The Drunken Botanist," "Jerusalem" and "The Slanted Door: Modern Vietnamese Food," which can open one's eyes and taste buds to new flavors and communities.
"The idea was to come up with a list that would be inspirational, educational, have a lot of variety and be a lot of fun," said Seira Wilson, Amazon's senior books editor. "If you had one bookshelf of cookbooks for your whole life, I would want this to be the list."
Inspired by the list, CNN asked food professionals for their favorite food books, the ones that have been essential to their foodie souls.
For some, it's the book that introduced them to food, while for others it's the technique they picked up or stories within the cookbooks that touched their hearts. (Some made the Amazon list, and some did not.)
Favorites of the foodies
Wilson's pick is Tyler Florence's "Real Kitchen." "I spent 30 bucks on it over a decade ago and I still have it."
"It's the first cookbook I ever bought, and I still make his lasagna," she said. "It made me realize I could try a lot of things and some are going to work and some are not, but it's still more fun than making the same things over and over."
New Orleans-born and bred cooking instructor, author and radio host Poppy Tooker feels fortunate that she took "Making of A Cook" author Madeleine Kamman's professional cooking course in the 1980s. The French-born Kamman used her own book as the text, and it's since been updated.
"There isn't a food chemistry question, correct cooking, baking or roasting temperature that isn't contained within the 500+ pages of this book, along with a lot of food history as well," Tooker says. "It is the single book that I consistently reach for when I'm not sure of some classic recipe or technique."
"The Lee Bros. Southern Cookbook: Stories And Recipes For Southerners And Would-Be Southerners," by Matt Lee and Ted Lee, had a profound impact on Kat Kinsman, Extra Crispy's senior food and drinks editor and former managing editor at CNN's Eatocracy.
"I grew up in northern Kentucky with a serious regional identity crisis. Even lifelong residents can't really tell you if it's the South, Midwest, North — it's its own place," said Kinsman, whose book "Hi, Anxiety," will be published in November. "But outsiders don't know that, and they expect you to be able to whip out some biscuits, have an appreciation for butter beans and watermelon pickles and whatnot. And to compound matters, I married into a Southern family."
The answer, she said, was the Lee brothers' book. "From it, I learned to pickle, can, preserve, braise collards, make corncob wine, even fry chicken, like everyone assumes Kentuckians do on a nightly basis. It didn't just fill the gaps in my culinary knowledge, it gave me a whole new key to play in."
The Edna Lewis classic, "The Taste of County Cooking," is Davia Nelson's pick. Nelson is one of the Kitchen Sisters, which produces the duPont-Columbia University Award-winning series, "Hidden Kitchens" and other radio programs.
An African-American chef, Lewis wrote of her life growing up in Freetown, Virginia, a post-slavery community of freed slaves, sharing how her community was organized around the farm, food and the seasons, said Nelson, who later recorded an oral history with Lewis.
Lewis, who led kitchens in Manhattan and Brooklyn, "was one of the first people who told me the story behind food and community, prompting me and my fellow Kitchen Sister, radio producer Nikki Silva, to start asking people to tell us about their hidden kitchens and who glues your community together through food," said Nelson. "She opened a door for me."
Don't have a favorite cookbook or foodie memoir yet? Here are 100 ways to be inspired to cook and eat, organized by category.
Amazon's 100 books about food and drink:
Baking
The Baking Bible
Baking: From My Home to Yours
The Bread Baker's Apprentice, 15th Anniversary Edition: Mastering the Art of Extraordinary Bread
How to Be a Domestic Goddess: Baking and the Art of Comfort Cooking
Hello, Cupcake!: Irresistibly Playful Creations Anyone Can Make
Joy the Baker Homemade Decadence: Irresistibly Sweet, Salty, Gooey, Sticky, Fluffy, Creamy, Crunchy Treats
Barbecue
Franklin Barbecue: A Meat-Smoking Manifesto
The Barbecue! Bible
Booze
Bitters: A Spirited History of a Classic Cure-All, with Cocktails, Recipes, and Formulas
The Dead Rabbit Drinks Manual: Secret Recipes and Barroom Tales from Two Belfast Boys Who Conquered the Cocktail World
Death & Co: Modern Classic Cocktails
The Drunken Botanist
Liquid Intelligence: The Art and Science of the Perfect Cocktail
The Ultimate Bar Book: The Comprehensive Guide to Over 1,000 Cocktails
Wine and War: The French, the Nazis, and the Battle for France's Greatest Treasure
Wine Folly: The Essential Guide to Wine
Breakfast
Brunch at Bobby's: 140 Recipes for the Best Part of the Weekend
Burgers
The Bob's Burgers Burger Book: Real Recipes for Joke Burgers
Classics
The Art of Simple Food: Notes, Lessons, and Recipes from a Delicious Revolution
Escoffier
The Fannie Farmer Cookbook: Anniversary
The Joy of Cooking (75th anniversary edition)
Mastering the Art of French Cooking (two-volume set)
Food memoir
The Apprentice: My Life in the Kitchen
Blood, Bones & Butter: The Inadvertent Education of a Reluctant Chef
The Devil in the Kitchen: Sex, Pain, Madness, and the Making of a Great Chef
Heat: An Amateur's Adventures as Kitchen Slave, Line Cook, Pasta-Maker, and Apprentice to a Dante-Quoting Butcher in Tuscany
Kitchen Confidential Updated Edition: Adventures in the Culinary Underbelly
The Making of a Chef: Mastering Heat at the Culinary Institute of America
The Man Who Ate Everything
My Life in France
Tender at the Bone: Growing Up at the Table
Yes, Chef: A Memoir
Food writing
Animal, Vegetable, Miracle: A Year of Food Life
The Art of Eating: 50th Anniversary Edition
The Omnivore's Dilemma: A Natural History of Four Meals
Foodie cookbook
elBulli 2005-2011
The Food Lab: Better Home Cooking Through Science
The French Laundry Cookbook
Modernist Cuisine: The Art and Science of Cooking
The NoMad Cookbook
The Professional Chef, 9th edition
Prune
The Whole Beast: Nose to Tail Eating
General cooking
Appetites: A Cookbook
The Complete Cooking for Two Cookbook
Cooking for Jeffrey: A Barefoot Contessa Cookbook
Food52 Genius Recipes: 100 Recipes That Will Change the Way You Cook
Gordon Ramsay's Home Cooking: Everything You Need to Know to Make Fabulous Food
How to Cook Everything: 2,000 Simple Recipes for Great Food,10th Anniversary Edition
The Pioneer Woman Cooks: A Year of Holidays: 140 Step-by-Step Recipes for Simple, Scrumptious Celebrations
The Smitten Kitchen Cookbook: Recipes and Wisdom from an Obsessive Home Cook
Light cooking
The Skinnytaste Cookbook: Light on Calories, Big on Flavor
Paleo
Against All Grain: Delectable Paleo Recipes to Eat Well & Feel Great
Reference
The Flavor Bible: The Essential Guide to Culinary Creativity, Based on the Wisdom of America's Most Imaginative Chefs
The Food Substitutions Bible: More Than 6,500 Substitutions for Ingredients, Equipment and Techniques
Larousse Gastronomique: The World's Greatest Culinary Encyclopedia, Completely Revised and Updated
1,000 Foods To Eat Before You Die: A Food Lover's Life List
Regional
A Taste of Cowboy: Ranch Recipes and Tales from the Trail
Chez Panisse Menu Cookbook
The Red Rooster Cookbook: The Story of Food and Hustle in Harlem
Smoke and Pickles: Recipes and Stories from a New Southern Kitchen
Heritage
The Taste of Country Cooking: 30th Anniversary Edition
The Zuni Cafe Cookbook: A Compendium of Recipes and Cooking Lessons from San Francisco's Beloved Resturant
Seafood
Le Bernardin Cookbook: Four-Star Simplicity
Vegan
The Oh She Glows Cookbook: Over 100 Vegan Recipes to Glow from the Inside Out
Thug Kitchen: The Official Cookbook: Eat Like You Give a F*ck
Vegetables
The Vegetable Butcher: How to Select, Prep, Slice, Dice, and Masterfully Cook Vegetables from Artichokes to Zucchini
Vegetarian
The Complete Vegetarian Cookbook
The Forest Feast: Simple Vegetarian Recipes from My Cabin in the Woods
The Moosewood Cookbook: 40th Anniversary Edition
Plenty: Vibrant Vegetable Recipes from London's Ottolenghi
World/Asia
Lucky Peach Presents 101 Easy Asian Recipes
Mastering the Art of Japanese Home Cooking
Momofuku
Maangchi's Real Korean Cooking: Authentic Dishes for the Home Cook
The Slanted Door: Modern Vietnamese Food
All Under Heaven: Recipes from the 35 Cuisines of China
Pok Pok: Food and Stories from the Streets, Homes, and Roadside Restaurants of Thailand
World/French
Daniel: My French Cuisine
A Kitchen in France: A Year of Cooking in My Farmhouse
My Paris Kitchen: Recipes and Stories
Essential Pépin: More Than 700 All-Time Favorites from My Life in Food
World
The Foods of the Greek Islands: Cooking and Culture at the Crossroads of the Mediterranean
Madhur Jaffrey Indian Cooking
The Complete Irish Pub Cookbook
Zahav: A World of Israeli Cooking
Lidia's Mastering the Art of Italian Cuisine: Everything You Need to Know to Be a Great Italian Cook
Essentials of Classic Italian Cooking
Molto Italiano: 327 Simple Italian Recipes to Cook at Home
Jerusalem: A Cookbook
Pati's Mexican Table: The Secrets of Real Mexican Home Cooking
Authentic Mexican 20th Anniversary Ed: Regional Cooking from the Heart of Mexico
The Food of Morocco
The Nordic Cookbook
Taste of Persia: A Cook's Travels Through Armenia, Azerbaijan, Georgia, Iran, and Kurdistan
Peru: The Cookbook
Polska: New Polish Cooking
Please to the Table: The Russian Cookbook