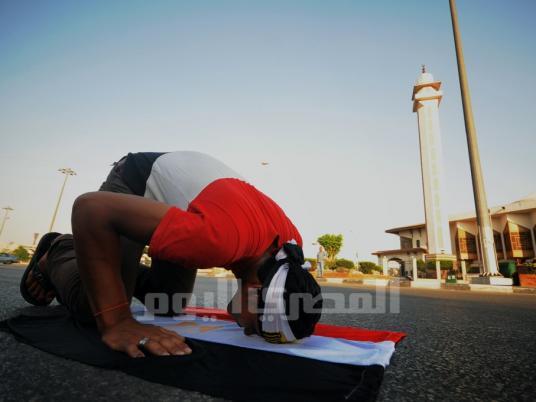 The bodies of 14 victims killed when a bus was overturned in western Saudi Arabia have been identified.
Foreign Ministry spokesperson Abu Zeid has released data concerning the accident in accordance with the Egyptian consulate in Jeddah.
22 injured persons are currently recovering in different hospitals in Medina, while the location of seven other victims is still being researched. One passenger involved in the crash was not transferred to hospital as they had no injuries. Efforts are being made to identify the rest of the passengers.
At least 19 pilgrims — all Egyptian — were killed and 22 injured in the crash early on Saturday, when a bus was overturned on the Mekkah-Madinah road.
In a statement on Sunday, Zeid said that the consulate in Jedda is dealing with the aftermath of the accident by continuous communication with Saudi authorities to provide updates on the conditions of victims.
Zeid also underlined the efforts of Saudi authorities to aid the Egyptian consulate. The Emir of Madinah contacted the general consul to offer his condolences and indicate the assistance given to both those injured and the families of those killed in the incident. Saudi Arabia will accomodate equally for those who would prefer to have their dead buried in Saudi Arabia or on home soil.
Edited translation from Al-Masry Al-Youm