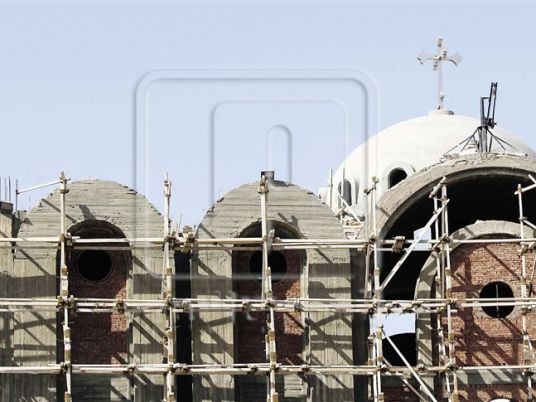 The public prosecution ordered the remanding of 15 persons into custody over the burning of a Coptic community guest house in Naghameesh village, Sohag province, in the wake of rumors that the place had been turned into a church.
All of the accused will be held for four days pending investigations, while another 13 persons were cleared and released. A minor was also released on his parent's recognizance.
Senior officials from the province came to participate in reconciliation dialogues, along with members of parliement (MPs), community elders — representatives of well-known local families — and Coptic and Muslim clerics.
The US Department of State issued a report in August in which it highlighted the ongoing persecution of Egypt's Coptic minority at the hands of Muslims through 2015, while outlining the limited steps taken by the Egyptian government to tackle the issue.
According to the latest report, Egypt's Copts have faced ongoing persecution, including acts of violence, while the government's role has been limited to mediating between Muslims and Copts without taking drastic, deterrent measures to curb sectarian incidents.
Approximately 90 percent of the population of Egypt is Sunni Muslim and approximately 10 percent Christian, although estimates range from 5 percent to 15 percent. Of the Christians, approximately 90 percent belong to the Coptic Orthodox Church, according to Christian leaders. Other Christian communities combined constitute less than 2 percent of the population.
Edited translation from Al-Masry Al-Youm