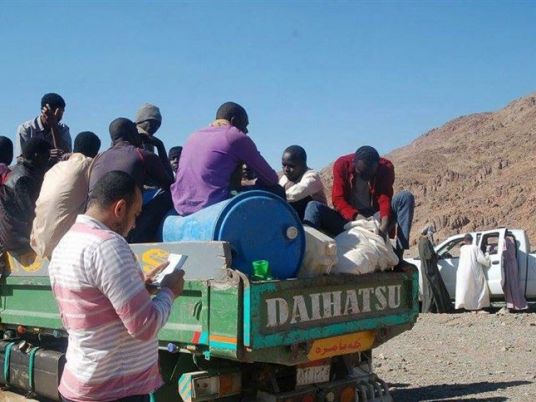 Border guards in Marsa Alam, Red Sea governorate, arrested 15 illegal Sudanese migrants in a mountainous area near Wadi al-Gemal (Camels Valley) on Monday. They were searching for gold.
The Wadi al-Gemal natural reserve officials reported that a group of people were digging near the gold reserve using metal detectors and a vehicle.
The officials also reported that the defendants were illegal Sudanese migrants who had made huts out of reeds in the desert and had stockpiled food and barrels of water for their stay.
The security authorities seized 16 sacks of gold ore mixed with stones excavated by the defendants.
A claim was filed on the incident and prosecutors have taken over the investigation.
Edited translation from Al-Masry Al-Youm