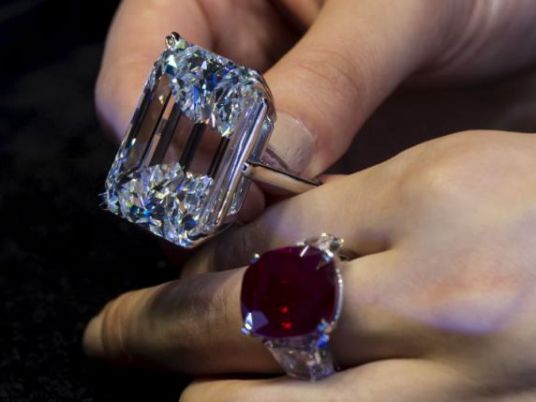 The bilateral trade between Egypt and the United Arab Emirates rose by 17 percent in 2014, compared to the year before, to US$2.142 billion, according to a report issued by the Egyptian Commercial Office in Abu Dhabi.
Egyptian exports to the UAE in 2014 hit an unprecedented high of $827 million compared to $608.5 million the year before, an increase of 35.9 percent.
Agricultural commodities amounted to 34 percent, gemstones and precious metals 19 percent, essential oils 6.4 percent, mineral products 3.5 percent, textiles 3.1 percent, construction materials 2.3 percent and furniture 2 percent.
Imports from the UAE during the same year rose by 17 percent to $1.7 billion, including pearls and precious stones at 49 percent, plastic products 16 percent, food products and agricultural crops 10 percent and sulfur and salt 3.8 percent.
The report pointed out that the UAE ranked second in the list of countries investing in Egypt, with $5.8 billion through 717 companies.