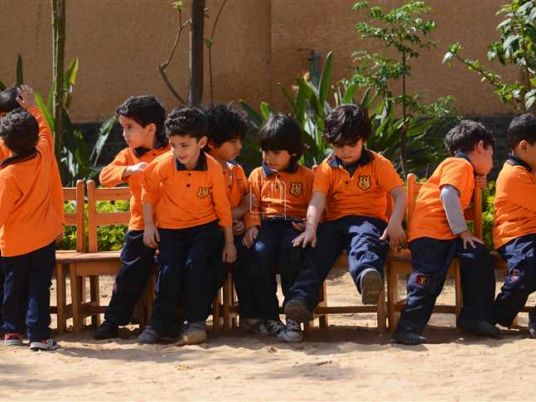 Egypt is planning to establish 200 Japanese schools in the upcoming period as part of the current government's plan to upgrade educational processes in Egypt in co-operation with Japan, presidency spokesperson Basaam Radi said.
In a phone interview to the privately-run TV channel of On Live, Rady noted that education is considered a highly important issue in Egypt as it represents one of the biggest challenges that faces the state.
He added that President of Egypt Abdel-Fattah al-Sisi is paying great attention to education and is aiming to achieve a remarkable upgrade in it, noting that he also held a meeting on Wednesday with the head of the Japan International Cooperation Agency [JICA] Shinichi Kitaoka to review the agency's projects in Egypt.
Rady said that Egypt's Education Minister Tarek Shawki will pay a visit next Saturday to Japan accompanied by an Egyptian delegation to get some information on the Japanese educational system.
A recently declared Egyptian-Japanese education project is the result of mutual agreements signed between the two countries, in which Egypt benefits from the Japanese educational system by applying it in 45 state-run schools
The selected schools will follow the Egyptian curriculum, in addition to applying the 'Tokosto Plus' educational system followed in Japan.
Recently, undersecretary to the Ministry of Education, Farida Megahed, said that the school semester for Egyptian-Japanese schools is suspended until all the schools have been completed and furnished. She added that these schools must start off strong and avoid any setbacks.
The furnishing is reportedly still ongoing in the buildings, as well as the installation of floors and athletic areas. Classroom smart boards will be installed next week as well as three football, volleyball and basketball courts.
The Ministry of Education accepted 1,800 pupils out of 29,703 applicants for enrolment in Egyptian-Japanese schools.