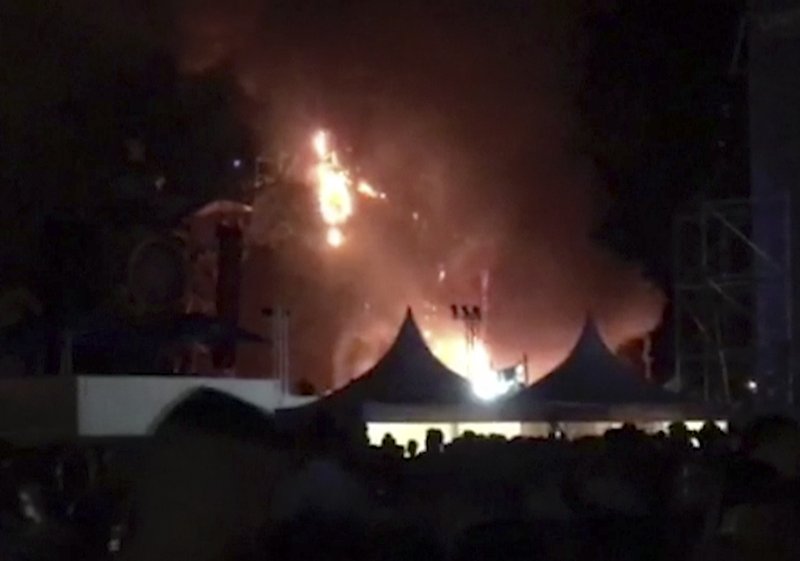 A spectacular fire at a music festival in Spain forced the evacuation of over 20,000 concertgoers in Barcelona, the regional government said.
Images showed towering flames consuming a large outdoor stage Saturday night at the "Tomorrowland" electronic music festival held at Barcelona's Parc de Can Zam.
Barcelona firefighters said there were no serious injuries during the concert evacuation but the event's private security treated 20 people for minor injuries or anxiety.
Firefighters are investigating the cause of the fire. The "Tomorrowland" website published a statement saying the "stage caught fire due to a technical malfunction."
The festival in Barcelona was one of several offshoot events of a main "Tomorrowland" festival in Belgium. Organizers say the Barcelona event has been canceled following the fire.