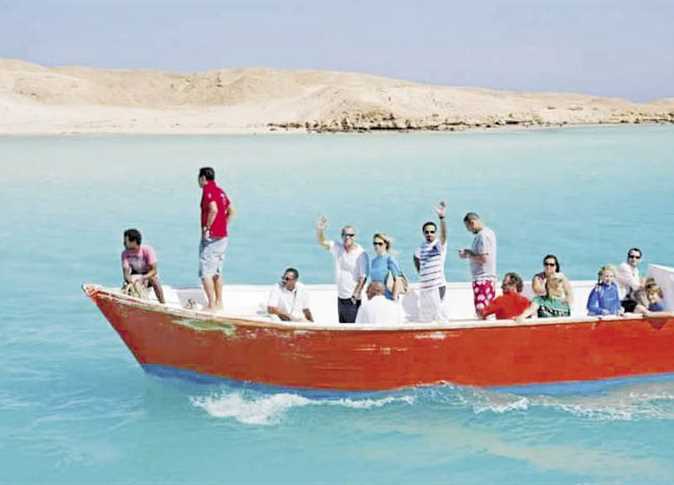 Official statistics on the inflow of tourists to the Red Sea showed that the city of Hurghada in November received 205,500 tourists from 29 different countries, an increase of about 15,000 tourists compared to October.
From Germany, 105,000 tourists visited Hurghada, ranking first with 52 percent of the total number of foreign tourists who visited the coastal city.
They were followed by Ukrainians (25, 313), Brits (14, 600) Poles (7, 750) and Belarusians (6, 865).
The number of tourists arriving in Egypt during the third quarter of 2017 rose by 55 percent compared to the same period last year, Egypt's official statistics bureau, the Central Agency for Public Mobilization and Statistics (CAPMAS), announced on November 26.
The agency reported that the number of tourists exceeded 2.3 million in the surveyed period, compared to just over 1.5 million last year.
Indian tourists particularly increased during the past 9 months, reaching 66.356 visitors.
According to an unnamed government official speaking with Reuters news agency in October, Egypt's tourism revenues jumped 211.8 percent year-on-year to $5.3 billion in the first nine months of 2017.
Egypt's economy has been struggling since the 2011 uprising, which ushered in a long period of political instability that drove away tourists and foreign investors.
The tourism sector, making up around 12 percent of the economy, was hit hard, particularly following the downing of a Russian passenger plane in October 2015, which killed all 224 people on board.
The country's Cabinet created a plan in May 2016 aiming to attract 10 million tourists to Egypt by the end of 2017.
Tourism revenues in 2016 reached $3.4 billion.
Edited translation from Al-Masry Al-Youm