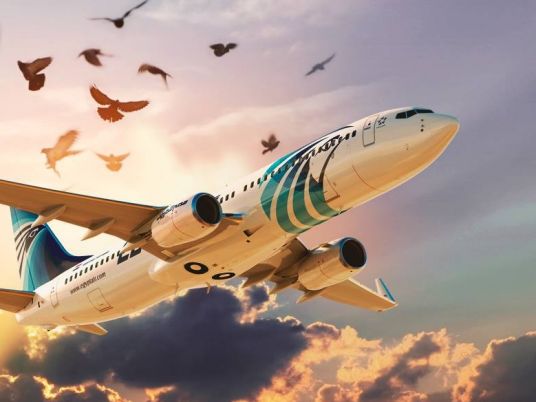 Chairman and CEO of the EgyptAir Holding Company, Safwat Musallam, said on Monday that EgyptAir and EgyptAir Express will be operating 2,121 regular and additional flights to Sharm el-Sheikh and Hurghada from December 23 to February 28, to transport Egyptians and tourists over the festive holiday season, and mid-term vacations to Egyptian tourist destinations.
EgyptAir Airlines Chairman and CEO, Sherif Ezzat, said that as part of the airline's keenness to meet the needs of customers inside and outside Egypt, it has decided to operate an additional 507 regular domestic flights to Sharm el-Sheikh, Hurghada, Luxor, and Aswan.
He explained that 91 flights will fly to Sharm El-Sheikh, 90 to Hurghada, 164 to Aswan, and 158 to Luxor, as well as 4 flights to Abu Simbel, to commensurate with the dates of booking in hotels and tourism programs, and to facilitate vacations for citizens.
Meanwhile, Chairman and CEO of EgyptAir Express, Helmy Rizk, said that the company is scheduled to organize 1,614 regular and additional flights during the New Year and mid-term vacation.
He added that 392 flights will be to Sharm el-Sheikh, 311 to Hurghada, 288 to Aswan, 392 flights to Luxor, all from and to Cairo International Airport. Another 231 flights will take place from Aswan to Abu Simbel
During the same period, as well as 231 flights from Aswan to Abu Simbel, explaining that the company has made preparations in the event of increased demand for these flights.
Despite a 3-year-absence of Russian tourists, this Christmas Egypt welcomed a variety of visitors. Tourists from 29 countries visited Hurghada alone, notably British, Germans, Ukrainians, and Polish, according to Bashar Abu Taleb, President of Tour Guides Syndicate in the Red Sea.
A number of hotel managers assured Al-Masry Al-Youm that bookings in the Red Sea hotels have reached around 90 percent, while there have been a number of fully booked hotels, particularly in Gouna and Sahl Hashish.
Edited translation from MENA