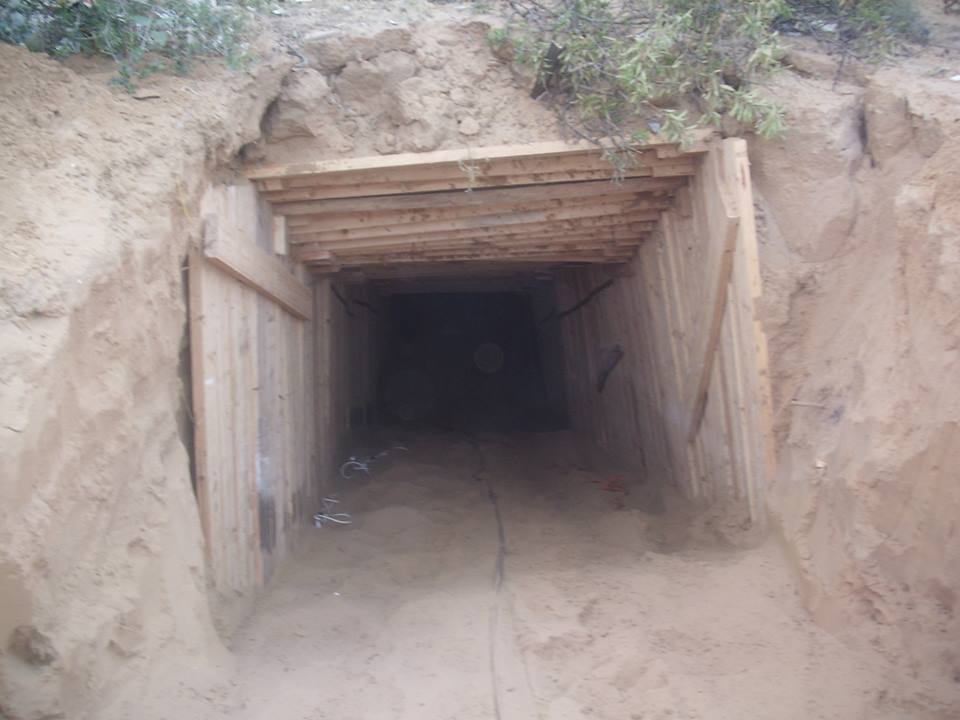 In less than three weeks, Egypt's army has found entrances to 23 tunnels to the Gaza Strip, Egyptian military spokesperson Ahmed Ali said on Monday.
The tunnels were located 250-500 meters west of the international border with Gaza, the spokesperson said in a statement posted on Facebook.
The recent discovery of these tunnels comes amid "extensive efforts by border troops to secure the border of the country… and to thwart all plots that aim to destabilize Egyptian society and national security," according to the statement.
In February, Egypt's army started to flood all smuggling tunnels to Gaza, which are estimated to number around 1,200. Hamas, which governs the strip, has denounced the move.
The tunnel network has been a lifeline for some 1.7 million Palestinians in Gaza, especially since Israel imposed a severe blockade on the strip in 2007.