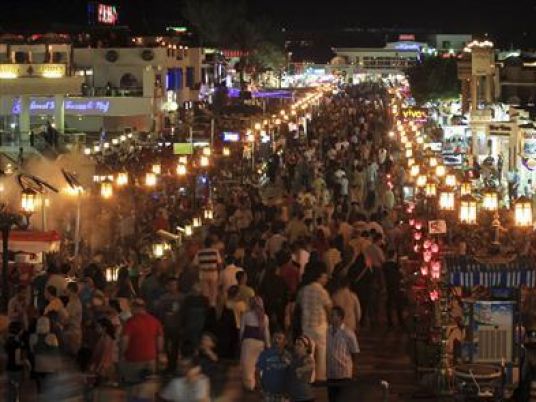 Representatives from 250 Ukrainian travel companies met Red Sea governor Ahmed Abdallah and South Sinai governor Khaled Fouda to explore ways to attract one million Ukrainian tourists to Egypt in 2017.
Tourism sources said that the meeting discussed stimulating and promoting Ukrainian tourism to increase the number of visitors to Egypt destinations and tourist cities.
The sources said that the meetings with Ukrainian travel companies' representatives would continue until February 20.
Abdallah said Ukraine is one of the major exporters of tourism to Egypt, especially to the Red Sea governorate.
He explained that Ukraine comes second in number of tourists coming to Hurghada; and first in number of tourists visiting Sharm al-Sheikh.
Abdallah revealed that there is a 20 percent increase in the number of flights coming in from Ukraine during the month of February, citing also an increase in the frequency of flights from 12 to 35 weekly since the beginning of February.
He said that the number of Ukrainian tourists rose from 364,000 tourists in 2015 to 425,000 tourists in 2016, an increase of about 20%.
For his part, the South Sinai governor Khaled Fouda said that the Ukrainian market is one of the most promising markets for Egypt in general, and for South Sinai and the Red Sea governorates in particular; pointing out that it is conjoined to the Russian and German tourism markets in Egypt.