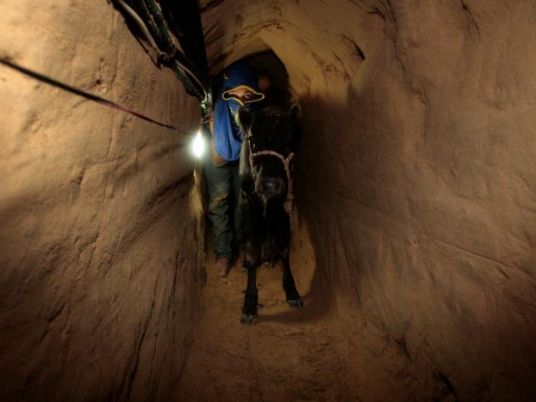 Palestinian authorities say three workers have died after inhaling toxic gas in a smuggling tunnel beneath Gaza's border with Egypt.
The Interior Ministry says the three were working to repair the tunnel a day after the Egyptian military blew it up.
The bodies were recovered Saturday and sent to a hospital in the town of Rafah.
Egypt has recently resumed cracking down on the few remaining tunnels from Gaza after an increase in smuggling.
Earlier this month, Gaza's militant Hamas rulers said the resumption of Egyptian tactics along the border, including flooding the tunnels or blowing them up, were "unjustified."