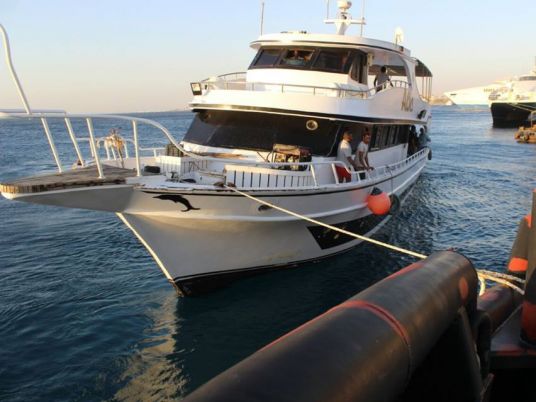 About 387,000 foreign tourist and Egyptians visited the Red Sea governorate in June, including 300,000 foreign tourists, according to the governorate's statistics.
German tourists recorded the highest number among other nationalities, reaching 110,655 German nationals.
Egyptians came second with 82,640 visitors.
Czech tourists came third with 27,852 visitors, the British is the fourth with 22,527 tourists, and the Polish ranks the fifth with 20,238 tourists.
The statistics revealed a decline in tourism from Arab countries, as the number of Arab tourists stood at 1,506 only.
The Red Sea received 10,000 tourists from Belarus, 8,000 from Slovakia, 9,000 Italians, and 8,121 from Holland.
Malaysia and Japan were in the rear of countries that exported tourism to the Red Sea, as the number of Malaysians stood at 11 and the Japanese at 19.
The average occupancy rate in tourist hotels in the Red Sea during the last month stood at 63.41 percent. Safaga city hotels recorded the highest occupancy rate of 66 percent, followed by Marsa Alam with 64.75 percent, Hurghada with 63.21 percent, and Qusair City with 49 percent.
Domestic tourism in Hurghada hotels recorded an occupancy rate of 100 percent despite the high prices of accommodation, ranging between LE1,500 to LE3,000 for an all-inclusive double room per night during June.
The price of an all-inclusive double room in Gouna, Sahl al-Hashish and Makadi Bay ranged between LE2,500 to LE4,000 per night.
Thousands of Egyptians residing in Gulf countries who return at this time of the year contributed to raising the hotel occupancy rates in the Red Sea governorate, as well as improved rates of European and Chinese tourists.
Edited translation from Al-Masry Al-Youm