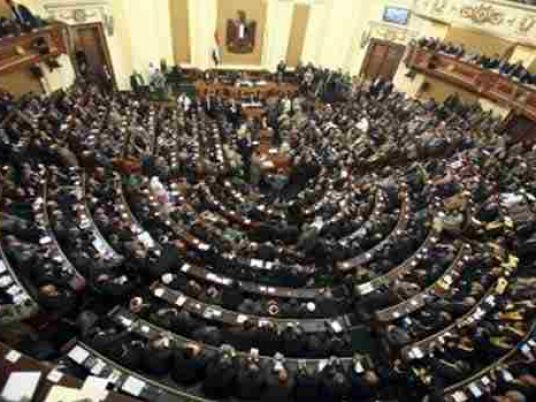 It's been 15 months since the first Parliament's session and at least 37 percent of the Egyptians are not satisfied with the performance of Egypt's legistlative body, according to a poll released by the Egyptian Center for Public Opinion Research (Baseera).
On the flipside, 30 percent of the Egyptians are satisfied with the Parliament's performance and 33 percent said that they cannot judge its performance.
The poll was one of Baseera's monthly surveys on Egyptians' satisfaction with the Parliament. This poll was conducted in the period from March 2016 to April 2017.
"The results did not show any significant change in the Egyptians' feedback on the Parliament's performance during this period. Over the past 15 months, the percentage of those who do not approve increased compared to the supporters, while the percentage of those who said that they cannot assess the performance remains at around one-third of Egyptians," the Baseera press statment said.
The statement said the indices of the Egyptians who supported the Parliament's performance has noticeably fluctuated. The approval rating was 35 percent in April 2016 and then fell to 33 percent in July 2016, and remained at the same percentage in October 2016, then decreased to 26 percent in January 2017 and suddenly rose again in April 2017 to 30 percent.
The poll showed that male respondents surveyed have a higher approval rating than women. Moreover, age played a significant role, as Egyptians aged above 50 years old are the highest supporters of the legislative body compared to respondents under 30 years old.
In April 2017, 24 percent of those who support the House of Representatives are less than 30 years old compared to 41 percent among those who aged over 50. "The results showed that the number of those who approve the performance of the people's assembly has dropped significantly among young people compared to April 2016 when youth supporters registered 36 percent," the poll said.
On another point, urban governorates showed the lowest approval rate followed by rural cities, while Upper Egypt recorded the highest approval rating. In April 2016, 25 percent of respondents from urban governorates supported the Parliament's decisions; 36 percent of supporters were from the countryside compared to 41 percent from Upper Egypt. In April 2017, these percentages fell to 18 percent for urban areas, 28 percent for rural areas and 39 percent from Upper Egypt.
Meanwhile, the results of the poll indicate an inversely proportional relationship between the level of education and the approval rate. In April 2017, 19 percent of respondents with higher education support the Parliament, compared to 40 percent for those who didn't go on to higher education. In April 2016, the approval ratings were 20 percent for those with a degree and 43 percent for those without.