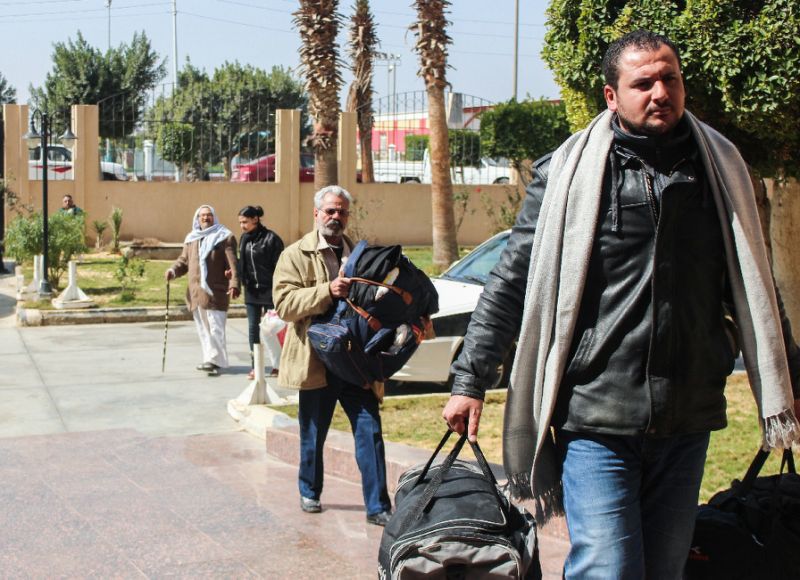 Five governorates yesterday received a total of 41 new Christian families who fled from Al-Arish city in northern Sinai for fear of IS ("Islamic State" militant group) attacks.
The Coptic Orthodox Church announced that the Archdiocese of Port Said received 21 new families.
Father Joseph Shoukry, pastor of Anba Bishoy Church in Ismailia, said the archdiocese received six families yesterday morning. They ave now being rehoused in Al-Mostaqbal area.
Ahmed Sakr, Gharbiya governor, met with six of the displaced families to discuss their problems. He disbursed an allowance of LE1,000 to each family.
While one family was rehoused in Beni Suef, six were settled in Minya, and two others in Sharqiya.
The Coptic Orthodox Church said on Tuesday that a total of 133 Christian families, comprising a total of 546 persons, have so far fled from Al-Arish city.
Seven Copts were killed by extremists in Al-Arish in less than three weeks, including two persons who were burned to death. The incidents sparked panic among Coptic families residing in the city and prompted them to move to other provinces, mainly Ismailia.