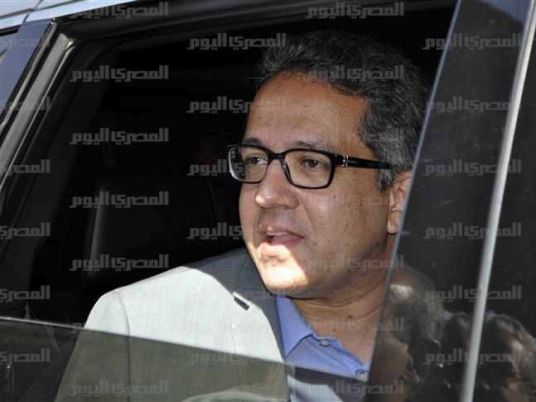 Antiquities Minister Khaled al-Anany declared on Monday that 44 relics smuggled from Egypt to France have been repatriated after six years of negotiations and legal measures.
The items, dating from various periods of ancient Egyptian history, were seized in 2010 at Charles de Gualle airport in Paris, in one of many interceptions of attempts to smuggle Egyptian artifacts into France during the same year.
Shaaban abdel Gawad, the General Supervisor of the Restored Monuments Department of the Antiquities Ministry, said, "These items, in addition to the ones repatriated last year, were seized at Charles de Gaulle airport in March and November 2010. The Antiquities Ministry filed an official request to the French government to have the artifacts returned to Egypt after asserting our rightful ownership of them as pieces of our archaeological and cultural heritage."
In a press release on Monday, Anany said that the French authorities in question have handed over the relics to the Egyptian Embassy in Paris.
He expressed his appreciation toward the French government over their cooperation with the ministry in retrieving the smuggled items, noting that 240 relics were returned last year from Paris.
Edited translation from DPA