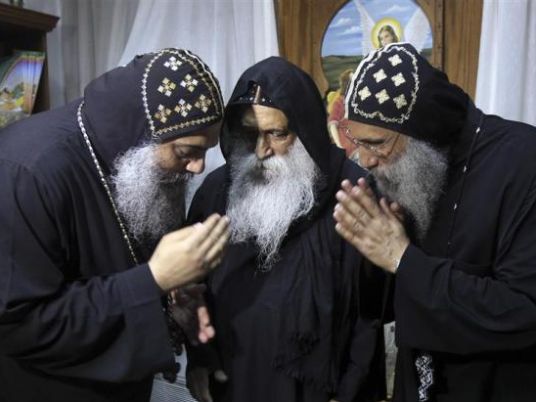 The Coptic Orthodox Church said on Tuesday that a total of 133 Christian families, comprising 546 people, have fled from Arish city to Ismailia.
Seven Copts were killed by extremists in Arish, North Sinai in less than three weeks, including two who were burned to death. The incidents sparked panic among Coptic families residing in the city and prompted them to move to other provinces, mainly Ismailia.
MENA cited a statement issued by the Church on Tueday as saying that the Archdiocese of Ismailia can offer its full support to up to 54 Coptic families, 146 people, who fled Arish. The statement mentioned that the state can support up to 89 families, or 400 individuals.
The Chuch pointed out it supports other families who fled to other provinces in Upper Egypt.