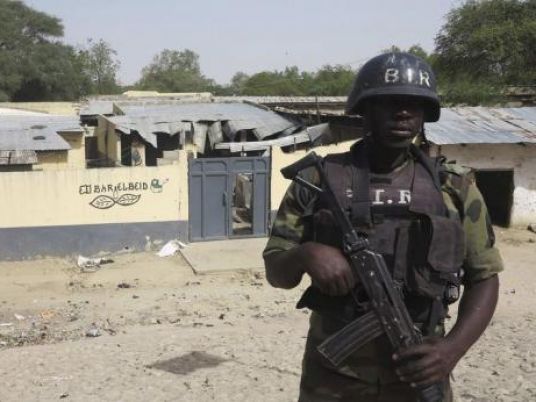 At least 60 Boko Haram militants were killed in recent clashes with Cameroonian army troops near the border with Nigeria, a military official has confirmed.
"Around 100 militants crossed the border on motorcycles on Saturday night," Aboubakar Issa, a sergeant in the Cameroonian army, told Anadolu Agency on Monday.
He said the militants had attacked Zelevet town in Cameron's Far North region.
"They attacked a small military base in the town with Kalashnikovs," added Issa.
He said at least two soldiers and 60 militants were killed in the clashes.
Cameroonian authorities have yet to comment on the reported clashes.
Cameroon's Far North region has borne the brunt of Boko Haram's recent attacks in the country, which left dozens dead and hundreds of local families displaced.
Boko Haram has stepped up attacks in Cameroon in recent months, prompting Cameroonian authorities in January to boost defense forces along the border with Nigeria with the support of Chadian forces.
The country has joined a counterterrorism campaign along with Nigeria and its neighbors – including Niger and Chad – against Boko Haram, which has waged a deadly insurgency in Nigeria's northeastern region, leaving thousands dead, for the last six years.