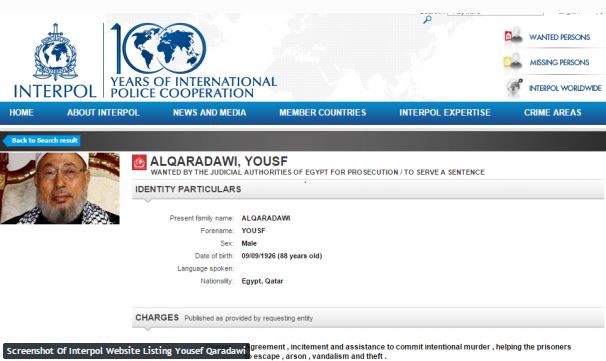 The International Criminal Police Organization (Interpol) said that the names of wanted persons listed in the red notice section of Interpol's website must be removed if they are appealed or have their status changed to 'restricted'.
Interpol informed al-Masry al-Youm newspaper through e-mail that only some red notices are published on its website page. The other alerts are available only on Interpol's restricted networks which are visible only to national law enforcement authorities.
Interpol said that reasons to justify the removal of the red notices on a wanted person include a death, arresting and delivering the individuals to the country's security authorities, withdrawing red notices requests from the country, canceling arrest warrants issued by the prosecution, submitting an appeal on the red notices, canceling the red notice or changing it status from 'public' to 'restricted'.
The Ministry of Interior officially announced on Thursday that an internal meeting was held at Interpol headquarters in France where it was decided that the red notice on the Mufti of the Muslim Brotherhood group Youssef al-Qaradawi would not be lifted despite appeals made by him to human rights organizations to remove the red notice.