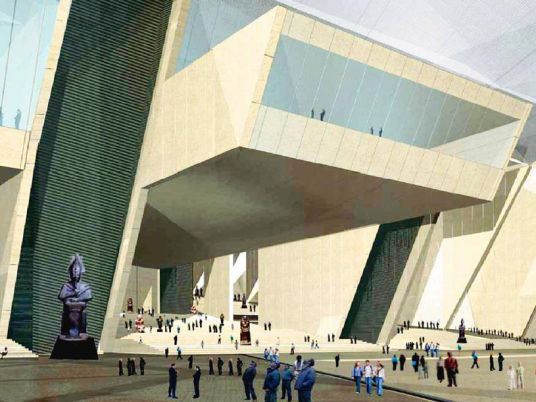 Egypt's Minister of Antiquities Khaled al-Anani announced on Sunday that 70 percent of the construction of the Grand Egyptian Museum has been completed.
Of a total of around 100,000 artifacts, 42,000 have already been transferred to the museum, the first phase of which is expected to be inaugurated before the end of 2018.
The museum is expected to contain a number of artifacts from various periods in Egypt's history, including the Pharaonic and Greco-Roman eras. Attracting particular attention is the very first display of the unseen golden treasures of the Pharaoh Tutankhamon, which were initially discovered in 1922, Tariq Tawfik, General Supervisor of the Museum said.
The Grand Egyptian Museum is part of the Ministry of Tourism's ongoing efforts to boost tourism to Egypt and according to Egyptian officials will be one of the largest in the world.