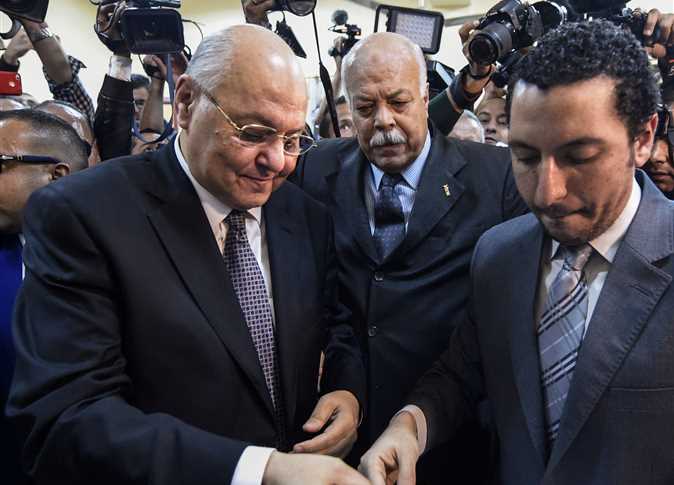 Moussa Mostafa Moussa, the losing candidate in the Egyptian presidential election, said that he accomplished "a very big achievement" by obtaining the votes of 700,000 Egyptians against a rival such as President Abdel Fattah al-Sisi.
Egypt's National Election Authority (NEA) announced on Monday that Sisi had been re-elected for a second four-year term with 97.08 percent of votes.
The NEA said that 24,254,152 citizens voted in the elections out of more than 59 million eligible voters, representing a turnout of 41.05 percent.
Sisi won 21,835,378 votes, while Ghad Party leader Moussa, Sisi's sole contender in the election, won 656,534 votes, or 2.92 percent of valid votes.
The NEA said the number of invalid ballots was 1,762,231 votes, amounting to 7.27 percent of the total votes.
Moussa announced he would be running for president in January and submitted his official documents minutes before the deadline. The candidate had previously showed unwavering support for Sisi throughout the campaigning period before the election.
During a phone-in with privately owned satellite channel Sada al-Balad, Moussa said that he intends to play a constructive and non-destructive role as a member of the opposition, and work with the president with all his determination.
"When Sisi is a competitor against me and I get those numbers, about 700,000 votes, that's a very big achievement," he said.
Moussa said that the high voting rate for Sisi is the largest piece of evidence on the achievements and awareness of the Egyptian people, who are the first winners.
Moussa added that he is "not sad, but very happy," following the result, and that he had set up a "celebration for the achievement of this great merit."
Edited translation from Al-Masry Al-Youm