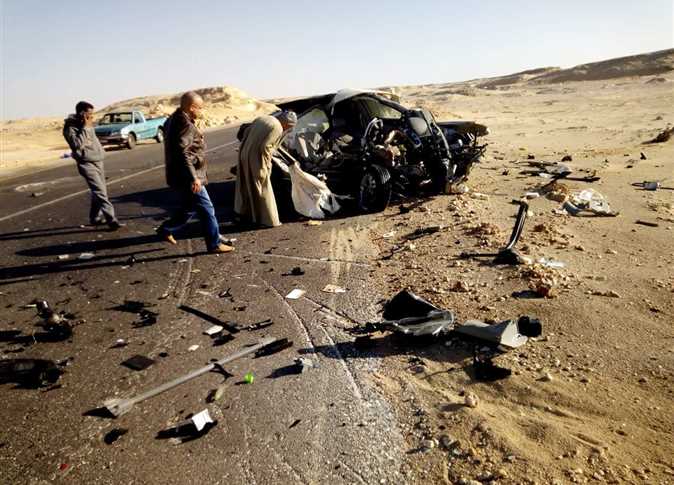 Nine people were killed and 8 others were injured when a car collided with a microbus at the Cairo-Ismailia desert road on Saturday.
Some of the victims were burnt to death and the prosecution office in Ismailia ordered the Forensic Medicine department to take samples of the corpses for DNA tests to be matched with their families.
Security sources told Al-Masry Al-Youm that the car caught fire after the crash with the passengers inside.
The prosecution in Ismailia is investigating the incident and will hear the testimonies of the injured once they are able to testify.
The injured are being hospitalized at the Suez Canal University hospitals, while the corpses have been transferred to the morgue of Ismailia General Hospital.
Egypt loses about 12 000 lives due to road traffic crashes every year. It has a road traffic fatality rate of 42 deaths per 100,000 population, according to the World Health Organization (WHO). The majority (48 percent) of those killed are passengers of four-wheelers though pedestrians also constitute a significant proportion (20 percent) of these fatalities.
According to a Central Agency for Public Mobilization and Statistics (CAPMAS) report on 2016 accidents, the highest cause of accidents was the human factor at 72.0 percent, followed by defects in vehicles (technical condition of the car) at 18.2 percent, and the environmental component (road condition) at 3.1 percent.
Edited translation from Al-Masry Al-Youm