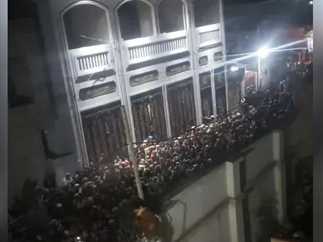 Ninety people were killed, and more than 300 others were injured in a stampede in the Yemeni capital, Sanaa, during the distribution of financial aid.
An official from the Houthi group, which controls the Yemeni capital, confirmed the incident, while two other medical officials confirmed the outcome of the incident, which took place in the Bab al-Yemen area in central Sanaa, according to an AFP correspondent.
The Saba News Agency quoted a Houthi official as saying that the incident occurred due to a stampede of citizens during the distribution of sums of money by merchants.
The dead and injured were transferred to hospitals and two of the merchants in charge of the matter were arrested as a result.