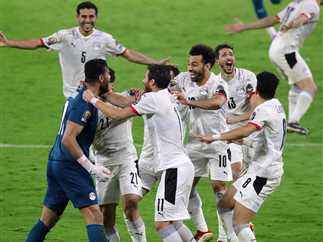 A member of the Egyptian Football Association [EFA], Mohamed Helmy Mashhour, announced holding the Egypt-Senegal match in the World Cup qualifiers at the Cairo Stadium, in the presence of an expected 50,000 spectators.
Egypt is scheduled to meet its Senegalese counterpart in the final stage of the World Cup qualifiers on March 24 or 25.
"Before he traveled, Queiroz requested that there be a place for training, and he likes to train in an open stadium, so he asked to play at Cairo Stadium in the presence of a crowd. He prevented the technical staff supporting him from traveling in order to attend the league matches and submit a report to him."
"[Carlos] Queiroz did not say that he does not care about Africa, but his first goal was to qualify for the World Cup, and there is no coach or player who wants to lose a championship," he said.
"All the support for the national team: the technical staff and the Football Association will always be there giving full support," Mashhour said in televised statements.
"Since the first day for the [EFA] board, we have been keen to visit the national team camp," he added.
Mashhour concluded by saying the EFA will meets all Queiroz's requests.