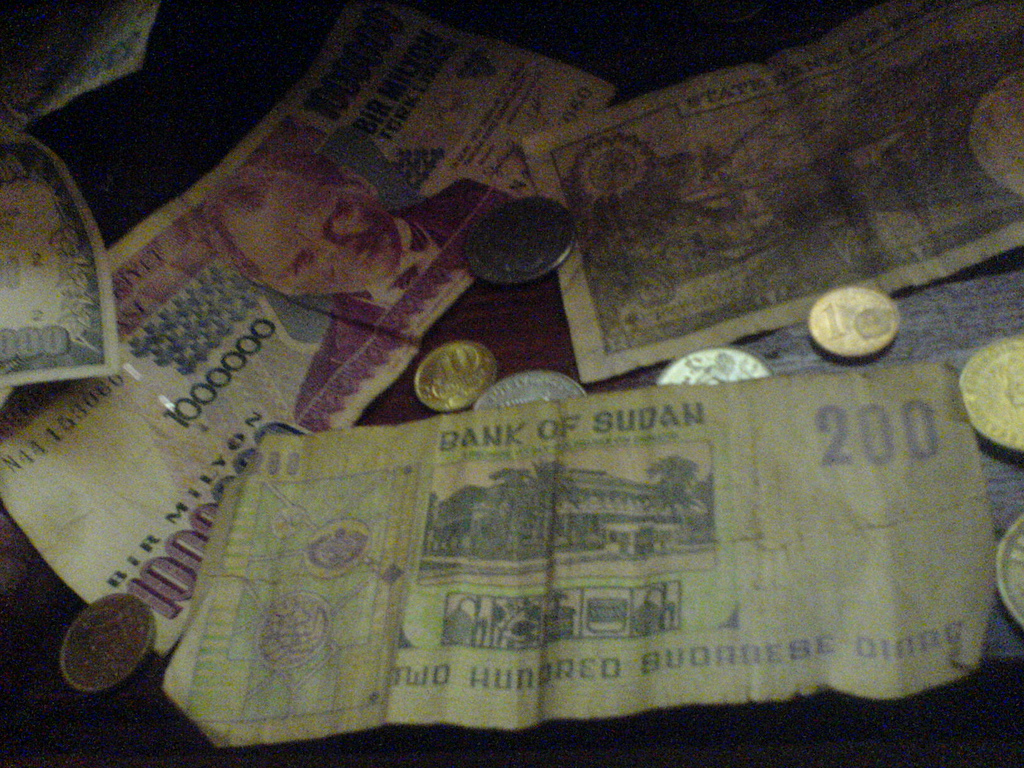 KHARTOUM (Reuters) – For 22 years Mohamed Mahmoud deposited his law practice's cash in a bank near his Khartoum office. Now, fearful that shrinking limits on withdrawals will mean he can't get his money out, he keeps it in a safe behind his desk.
Restrictions on how much cash is available to commercial banks are among measures aimed at curbing rampant inflation and addressing an economic crisis that could derail President Omar al-Bashir's plan to extend his nearly three decades in power.
Though banks have not announced specific withdrawal limits, some have fallen in recent weeks to as little as 500 Sudanese pounds ($17.12) per day.
"Even if this office is not secure from theft or from a fire, it's still better than putting it in the bank," said Mahmoud, fishing a small band of banknotes out of a filing cabinet.
Last week, 11 months after the United States lifted 20-year-old trade sanctions, Bashir dissolved his government, citing Sudan's "state of distress and frustration", and slashed a third of ministries to cut costs.
At over 60 percent, Sudan's inflation rate is among the world's highest, while its currency buys fewer than half as many dollars on the black market — which has effectively replaced the formal banking system — as it did a year ago. There are intermittent shortages of fuel and food, and the scrapping of bread subsidies in January, doubling the price, drew hundreds of protesters onto the streets.
The economy has been starved of hard currency since South Sudan seceded in 2011, taking the lion's share of oil, once a major export. Though gold mining has since boomed, officials acknowledge that most of the precious metal is smuggled out of the country.
In December, the International Monetary Fund said central bank reserves stood at about $1.1 billion, or just enough for seven weeks of imports — roughly half the three months usually regarded as adequate.
Economists say foreign investors and banks are put off by Sudan's continued designation by Washington as a state sponsor of terrorism, alongside Iran, North Korea and Syria.