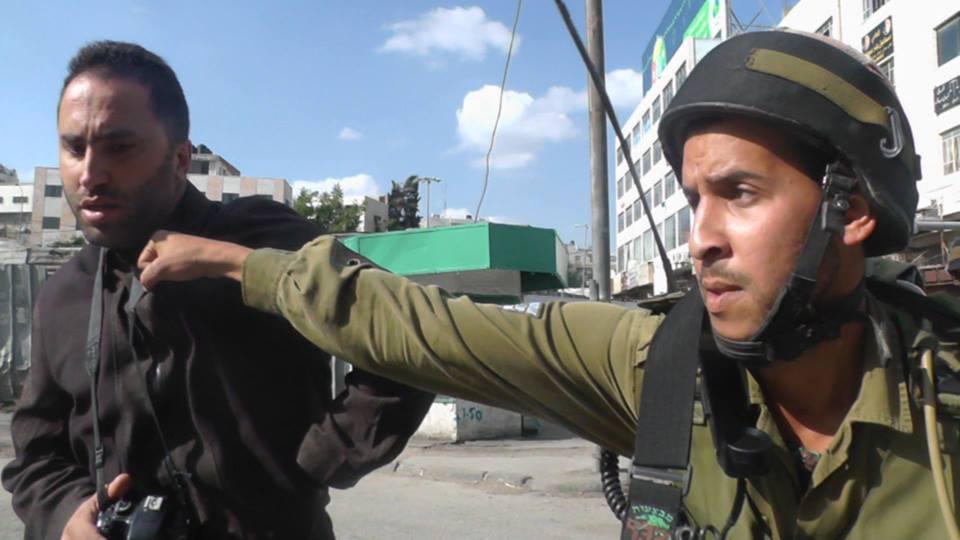 Leading rights groups called Tuesday for the release of a prominent Palestinian activist who was detained after criticizing the autonomy government of Palestinian President Mahmoud Abbas.
Issa Amro's detention signals a growing crackdown on free expression in the autonomous Palestinian enclaves in the Israeli-occupied West Bank, said the London-based group Amnesty International and the Palestinian Independent Commission for Human Rights.
Amro, 35, was detained Monday by Palestinian security forces in Hebron, the West Bank's largest city, after he criticized the detention of a local journalist who had called for Abbas' resignation. Amro expressed his views in a Facebook post.
Separately, Amro faces Israeli charges in an Israeli military court, including allegedly calling for illegal protests and obstructing the official duties of soldiers. His trial is to resume in October.
Amro is the founder of the group Youth Against Settlements in volatile Hebron, where Jewish settlers live in heavily guarded enclaves in the center of the city. Amro has said Israel is trying to silence him.
His lawyer, Farid al-Atrash, said he visited Amro and the detained local journalist in the detention center of the Palestinian Preventive Security in Hebron on Monday.
Al-Atrash said Tuesday that the aim of the charges by Israel is to halt what he called Amro's "relentless struggle against settlement activities in Hebron."
"It is shameful for the Palestinian Authority to arrest such a strong activist against settlement activities and (Israeli) aggressions in Hebron," the lawyer said.
Adnan Damiri, a spokesman for the Palestinian security forces, said he was not aware of the details of Amro's detention and declined further comment.
In July, Abbas clamped down on social media and news websites — the main outlets for debate and dissent in the West Bank — with a vaguely worded decree that critics say allows his government to jail anyone on charges of harming "national unity" or the "social fabric."
Rights activists have said the edict, issued without prior public debate, is perhaps the most significant step yet by Abbas' government to restrict freedom of expression in the areas it administers.
The detention of Amro sparked new criticism.
"It is outrageous that a prominent human rights defender has been arrested simply for voicing his opinion online," said Magdalena Mughrabi, deputy director for the Middle East and North Africa at Amnesty International.
"Criticizing the authorities should not be a criminal offence," she said in a statement. "Issa Amro's arrest is the latest evidence that the Palestinian authorities are determined to continue with their repressive campaign against free speech."