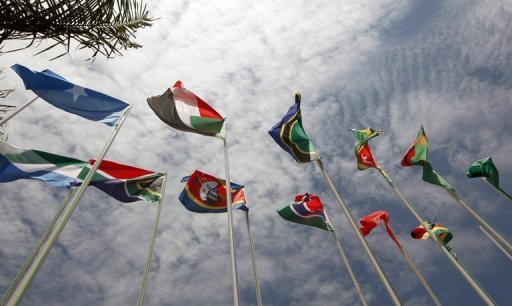 Egypt's trade minister is flying to the Ethiopian capital on Tuesday for a meeting by the African Union's trade ministers from 3 to 5 December that will discuss the creation of an African free trade zone.
Abdel Nour added that the Common Market for Eastern and Southern Africa (COMESA), Southern African Development Community (SADC) and the East African Community (EAC) are nearly finished with talks for the establishment of the 26-country Continental Free Trade Area (CFTA).
On the margins on the meeting, Abdel Nour is scheduled to hold talks with the trade ministers of Sudan, Burundi and Tanzania.
Egypt-COMESA trade ties have seen a remarkable shift in the last period. Egyptian exports to the countries of the organization reached US$1.12 billion during the first half of 2014, while the value of Egyptian imports from these countries during the same period was about $310 million.