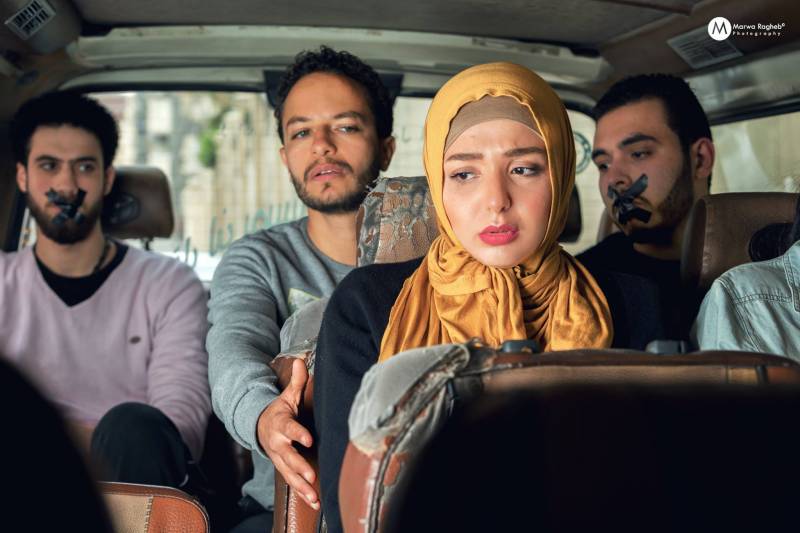 Accused rapist and repeated sexual harasser Ahmed Zaki, 22, pleaded not guilty during the Egyptian Public Prosecution's investigations with him on Saturday.
The suspect said that he never knew the young women who wrote on social media claiming that he sexually assaulted them.
The Egyptian police arrested the suspect on Saturday on the orders of the prosecution, after stories of the accused's alleged attacks went viral on social media, causing widespread anger.
The suspect was interrogated by the prosecution on Saturday, in the presence of his lawyer. He said that he graduated from the American University in Cairo (AUC) without facing any administrative charges, and has no reports against him during the past years.
His attorney demanded that the prosecution confront his client with those who claim he harassed or raped them.
The lawyer said that these claims are made by unknown and made-up people, and what has been said on social media does not amount to an accusation or evidence of conviction.
The prosecution ordered police detectives to investigate the social media accounts through which the alleged victims published their testimonies, in order to verify their authenticity.
The suspect said in the investigations that he does not know the reason for this attack on him now, especially since some of these claims allege that he assaulted them years ago. He denied all accusations.
Judicial sources said that alleged victims must file reports to the Public Prosecution, and must testify in the investigations, especially since testimony on social media is not considered evidence in the investigations.
On Friday, the Public Prosecution said it was closely following all the information about the suspect that had been shared on social media, including testimonies from women claiming that Zaki sexually assaulted them and used extortion to force them into performing sexual acts.
Thus far, the prosecution has not received any official complaints against the accused, except for one submitted through the Public Prosecution's official complaints page, which reports an incident dating back to November 2016, when the suspect threatened the victim to perform sexual intercourse with him.
The Public Prosecution called on all media, news sites and social media users to share only accurate reports on the prosecution's activities and to only follow statements and news issued by its office.
Egypt's National Council for Women (NCW) on Saturday said that it had filed a report with the Public Prosecution to investigate allegations from an Instagram page by women claiming that a young man from a rich family had harassed, assaulted and even raped them.
Edited translation from Al-Masry Al-Youm