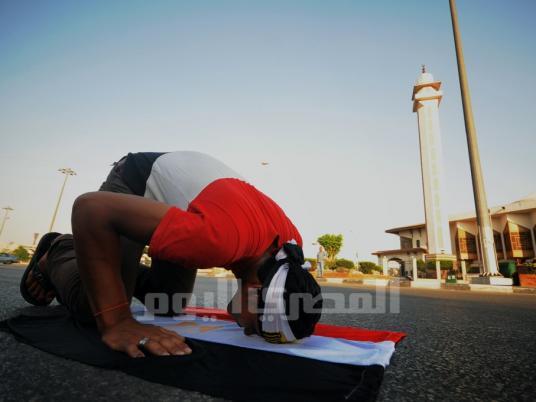 Prosecutors in Shubra al-Khaima, headed by Judge Mohamed Abdel Rahman, have ordered that rights activist and lawyer Malek Adly be remanded into custody for 15 days pending investigation on charges relating to anti-government protests and subversive activities.
Adly faces a wide range of charges, including: calling for and attempting to overthrow the state constitution and its republican regime; joining an organization that aims suspend the law and state institutions and harm national unity and public peace; inciting demonstrations; and circulating false news and rumors that threaten public peace.
He denied all the charges during his interrogation by security officials.
Adly was arrested in the Maadi neighborhood of Cairo, on an arrest warrant from the public prosecutor, in the wake of attempted large-scale anti-government protests on April 25.

It was the Shubra al-Khaima prosecution that issued warrants for detained journalists Amr Badr and Mahmoud al-Sakka, who were arrested on Sunday at the Egyptian Journalists Syndicate headquarters in Cairo.
The same prosecutors issued warrants for six activists on charges relating to the incitement of illegal anti-government protests on April 25.
The planned protests were the continuation of protests sparked by an agreement to transfer two Red Sea islands from Egyptian to Saudi control as part of a redrawing of the two nations' maritime boundaries. The agreement was signed by Egyptian President Abdel Fattah al-Sisi and Saudi King Salman bin Abdel Aziz, but it still needs to be ratified by the Egyptian parliament
Edited translation from Al-Masry Al-Youm