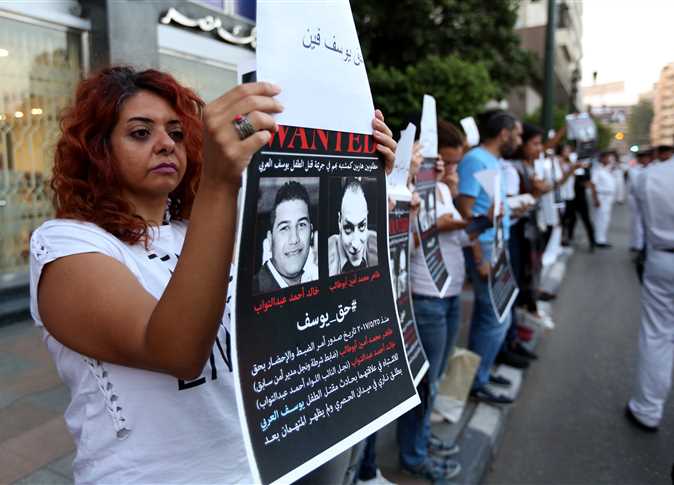 The family of 13-year-old Sameh Youssef organized a silent stand in front of the House of Representatives to protest against the failure of police to arrest the criminals who fatally shot Youssef.  
The participants held signs with sentiments such as, "search with police", "covering the crime is a crime", "Where is the right of Youssef?" pleading that the police arrest the perpetrators.  
Youssef, namely known in the media as "Youssef, the martyr of October", was shot in the head in May 2017 during a wedding ceremony in 6th of October city.    
Youssef's mother, Marwa Qenawy, said that the police arrested the bride groom, whom the criminals intended to shoot and failed to arrest the perpetrators, despite already identifying the five people involved in the incident.  
Three suspects were imprisoned, pending the prosecution's investigation, while the police still search for two others.  
Qenawy clarified that she had filed complaints to the prosecutor general about the delayed arrests, even though the prosecution issued arrest warrants May 25.
"The crime should not be considered an involuntary murder," Qenawy said, asking the House of Representatives to provide a harsher penalty for the wedding shooting.
Several human rights activists participated in the protest, including Mahinoor al-Masry, Laila Suef and Mona Seif al-Din, who expressed their solidarity with Youssef's family and called for tighter penalties on random shootings.
Edited Translation from Al-Masry Al-Youm