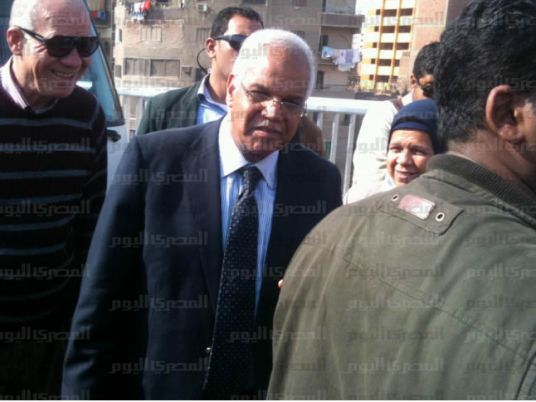 The South Cairo prosecution ordered on Thursday the detention of activist Yasser al-Qot for four days pending investigation into the distribution of flyers "calling for protests on April 25th," activist Sanaa Seif will also be interrogated in the case.
A source in the prosecution office told Aswat Masriya that investigations revealed that Seif aided al-Qot in distributing the flyers, adding that she will be put under investigation as well.
Human Rights lawyer Moukhtar Mounir told Aswat Masriya that Seif went to the prosecution office voluntarily when she learned that her name was included in the case.
She will be put under investigation next Wednesday.
Security forces arrested al-Qot whilst he was handing out the brochures calling on people to protest on April 25 against the decision to transfer the two disputed Red Sea islands to Saudi Arabia.
Sanaa Seif's sister, Mona Seif, said on her Facebook page that al-Qot had already spent a year and three months behind bars, only to be arrested again on charges of distributing flyers.
On Friday, thousands of protesters gathered in front of the press syndicate under the slogan "Friday of the land" to protest against the agreement, which stipulates that two disputed Red Sea islands, Tiran and Sanafir, are part of Saudi territorial waters.
Seif, who is the sister of prominent political activist Alaa Abdel Fattah, was previously arrested on June 21, 2014, while participating in a march calling for the repeal of the protest law and the release of all those arrested for violating it.
In a widely condemned trial, Seif was serving a three-year sentence, which was later reduced to two years, before she was released when granted a presidential pardon last September among 100 prisoners.
Former interim President Adli Mansour issued the protest law on November 24 to regulate peaceful assembly. The law has long been the epicenter of criticism by domestic and international human rights organisations which say it violates international standards for peaceful protests.
The constitutionality of the law is currently being challenged before the Supreme Constitutional Court (SCC).