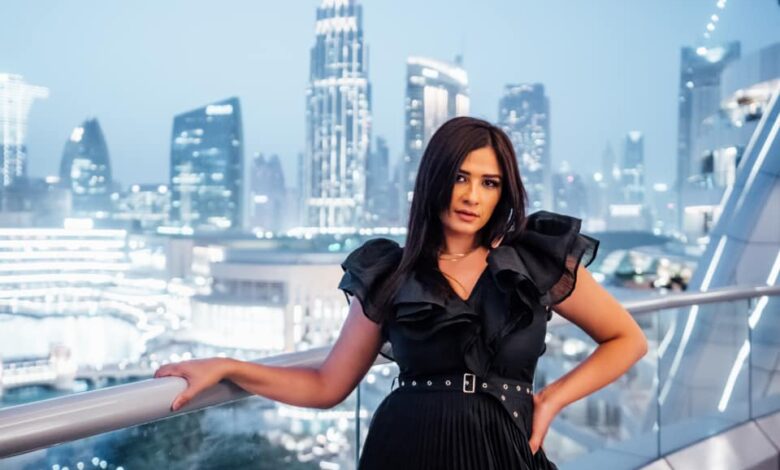 Egyptian actor Ahmed Al-Awadi reassured fans about the health of his wife, actress Yasmine Abdel Aziz, after she began suffering serious health issues two months ago.
Awadi's remarks came on Sunday during a telephone interview with Kalema Akhera's (Last word) host Lamis al-Hadidi.
He quoted the Egyptian doctor who intervened to save her life as saying that his wife was "three hours away from death."
For the first time, the actor has revealed more details surrounding his wife's health in his first media appearance since his wife traveled for complete treatment in Switzerland.
He stated that Aziz "fully recovered, and within days, she will return to her normal life in Egypt among her fans."
Aziz back in July had undergone a simple gynecological operation and was supposed to return home within three or four days, according to the attending physician until her health began to sharply decline following the surgery.
According to Awadi, Aziz "called the doctor and said I am dying, he laughed and said: I am on vacation, go eat and walk."
Once it was clear she was in danger, and based on the diagnosis of two doctors from outside the hospital, an urgent surgical intervention.
Awadi did not confirm that his wife had been exposed to a medical fault, but said that she had been "grossly neglected in following up the case… and failure to catch up with the deterioration she witnessed, which led to the complications she was exposed to."
When Aziz traveled to Switzerland, the doctors there told her that the complications had not been resolved quickly, and she undertook a new surgery there.
Her condition then stabilized, he said.
Awadi added that he was furious at the doctor who neglected her and would take the matter to court to ensure he is punished.
Aziz had recently contacted her fans for the first time since the beginning of her health troubles in July, reassuring them on her Instagram account.