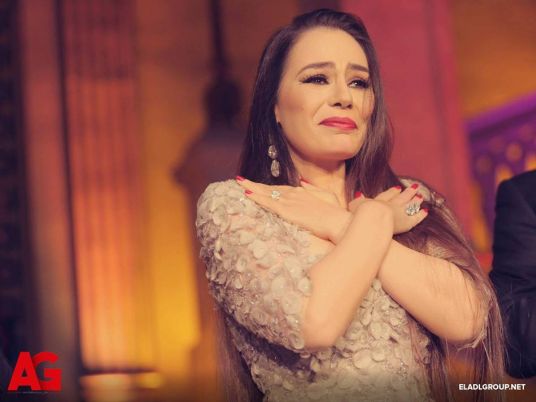 Egyptian actress Sherihan has signed a contract to present an advertisement for mobile phone lines  during Ramadan 2021, after years of absence.
The advertisement will feature several dances and performances. A European artistic group has been hired to participate in the ad along with Sherihan.
Directed by Ahmed Shaker Khudai, the lyrical advertisement harkens back to the to fawazeer riddles that Sherihan presented in the 1980s Ramadan season.
Sherihan is best known for her Ramadan mysteries, having starred in several since 1985.
Her TV performances include: "Hagat wa Mehtagat" (Things and Needs), "Hawl al-Alam" (Around the World), "Fawazeer al-Amthal" (The Proverb Riddles) and "Alf Layla Wa Layla" (1,01 Nights).
She has also performed in several well-known plays, such "Sokk Ala Banatak" and "Alashan Khater Oyounak", and starred in numerous movies, like "Al-Azraa wal Shaar al-Abyad", "Khali Balak men Aqlak" and "Al-Motasharedan".