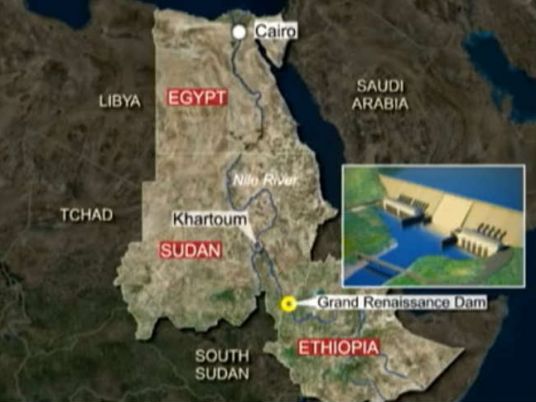 Ethiopian sources said Friday Addis Ababa has laboratories that can prevent risks to the water quotas of Egypt and Sudan, in cooperation with Canada.
The sources, which are taking part in the six-party meeting in Khartoum, said that Ethiopia can not close the Renaissance Dam to prevent the Blue Nile River water from flowing to the two countries.
The sources said that the Ethiopian delegation to the meeting responded to concerns raised by Egypt during the first day of negotiations.
The dam's safety is a vital issue to Ethiopia that has studies related to its environmental impacts, the sources added.
Ethiopia seeks to find reassuring agreements allowing to establish hydroelectric dams on the Blue Nile and projects for the water resources development that do not hurt the shares of Egypt and Sudan, the sources said.
Ethiopia proposed the signing of an operation agreement between the three countries to ensure the flow of water, the sources added.
The sources said that cooperation would enable the three countries to use the Nile water appropriately and equitably.
Ethiopia expressed its willingness to conduct additional studies to ensure the safety of the Renaissance Dam to dispel the fears of the Egyptian and Sudanese sides, the sources added.
The project contributes to solve the electricity shortage problems in the three countries, the sources said.
A meeting on the Renaissance Dam between the foreign and irrigation ministers of Egypt, Sudan and Ethiopia kicked off Friday in Sudan's Khartoum.
The six-party meeting tackles technical aspects of the deadlocked Renaissance Dam talks, along with Cairo's concerns about the accelerated construction rates, which are not commensurate with progress made by the technical committees studying impacts of the dam on Egypt.