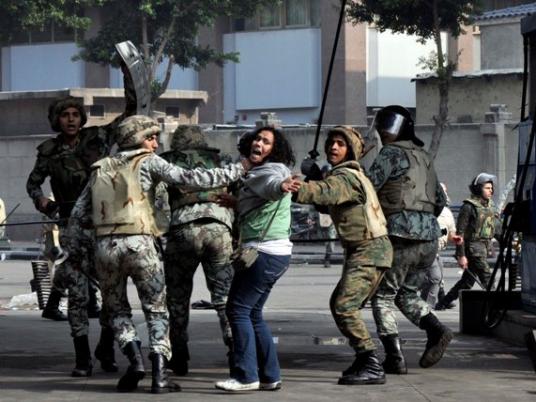 Activist and Adl Party member Mohamed al-Yamany was released on Saturday after being detained and assaulted by military police, the Adl Party said in a statement on its Facebook page. Yamany is in poor health as a result of his detention and beating.
Military police tried to forcibly enter the Adl Party's headquarters in Garden City on Saturday morning. Eight members were reportedly detained for a few hours, including Yamany.
An officer beat Yamany's head with a stick and threw him down a flight of stairs, the statement said.

Yamany reported witnessing women being beaten and electrocuted in the street outside the party's office, in a post on the party's Facebook page.
Mostafa al-Naggar, co-founder of the Adl Party, expressed anger over the kidnapping and the attempted storming of the party's headquarters. He filed a complaint at Qasr al-Aini police station on Saturday.
A centrist party with a liberal platform, Adl Party was established after former President Hosni Mubarak's resignation in February.
The incident came amid ongoing clashes between protesters and personnel from the military and the security service, which began early on Friday outside the cabinet building in central Cairo. Ten people have died and hundreds have been injured.