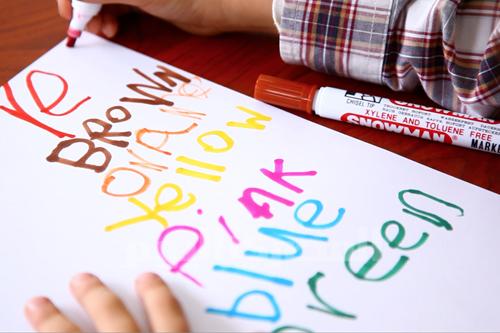 Adults who were born prematurely at a very low birth weight may be more likely to experience mental health problems like depression and anxiety, a recent study suggests.
Researchers examined data from previously published studies of mental health in 747 adults who were underweight preemies and 1,512 who were full-term infants in five different countries. They found that former preemies reported more avoidant behaviors and more so-called "internalizing" issues like depression, anxiety, withdrawal and loneliness than adults who were full term infants.
Those who were among the smallest of the preemies reported fewer so-called "externalizing" issues like physical aggression, disobeying rules, cheating, stealing, and property destruction than the adults who were born full term.
"We have been able to show that adults born preterm at very low birth weight reported more internalizing and socially avoidant personality problems, and less externalizing problems than their peers born full term," said lead study author Riikka Pyhala of the University of Helsinki in Finland.
"This means that they are more withdrawn and experience more emotional problems which often manifest as depressive or anxiety problems, and they (are also less likely to express) socially unacceptable behavior such as rule-breaking and intrusive behavior," Pyhala added by email.
Pregnancy normally lasts about 40 weeks, and babies born after 37 weeks are considered full term. In the weeks immediately after birth, premature babies often have difficulty breathing and digesting food. They can also encounter longer-term challenges such as impaired vision, hearing, and cognitive skills as well as social and behavioral problems.
Most full term babies weigh around 6 to 9 pounds – 2,700 to 4,000 grams. The study looked at babies considered very low birth weight – no more than about 1,500 grams or 3.3 pounds – or extremely low birth weight – no more than about 2.2 pounds or 1,000 grams.
For the study, researchers examined data on mental health issues reported when the preemies and full term babies were about 23 years old on average.
The full term babies weighted about 7.7 pounds (3,500 grams) on average, while the preemies in the study typically weighed around 2.5 pounds (1,120 grams).
While the study didn't examine why preemies might grow up to be more prone to certain psychiatric problems as adults, it's possible that this might be explained by neurobiological, hormonal or social and psychological processes that are impacted by an early birth, the authors conclude.
One limitation of the study is that researchers relied on data that adults reported about their own feelings and symptoms, which isn't always as reliable as medical records or details verified by a doctor's diagnosis, the authors note in Pediatrics. Researchers also lacked data on childhood or adolescent mental health.
Most of the results in the current also appear tied to just one of the studies in the analysis, noted Dr. Margaret Kern, a psychology researcher at the University of Melbourne in Australia who wasn't involved in the study.
"While they claim their findings point to a universal effect, evidence for this is weak at best," Kern said by email.
It's also possible that parents of the preemies in the study were extra protective of their children and helped buffer them from some of the potential mental health effects of an early arrival, Kern said.
"Early development and risk for mental health illnesses are a combination of both nature and nurture," Kern added.
Very preterm birth can disrupt normal development of the brain and other physiological systems that support emotional and behavioral regulation, however, and in that respect the study findings make sense, said Dr. Bob Joseph, a neurobiology researcher at Boston University School of Medicine.
"As the authors note, one of the main lines of current research is to understand how damaging neural inflammation in the very preterm neonate operates and can be controlled and tempered immediately after birth," Joseph, who wasn't involved in the study, said by email.