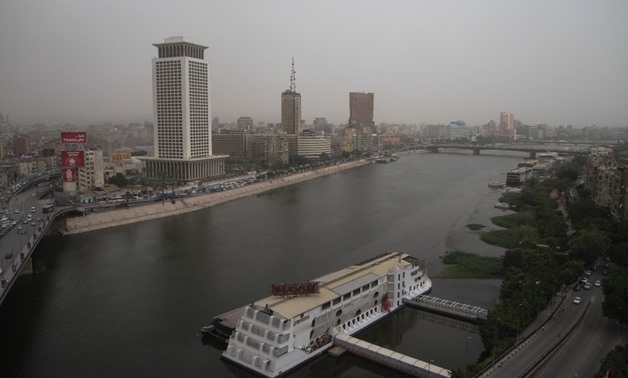 Egypt is affected by air masses coming from southern Europe on the Mediterranean, which leads to decreasing temperatures, a member of the Egyptian Meteorological Authority's media center Manar Ghanem said in televised statements on Friday, adding that this mild weather is expected to last until next week.
The maximum temperature over Greater Cairo on Friday hit 33C, she said, with temperatures to drop even further at night.
Wind speed increases during the night, reaching about 35 kilometers per hour, she said, adding that these active winds reduces humidity.
She added that heights are expected to reach three meters, which disrupts maritime traffic in the Gulf of Suez.
Ghanem pointed out that the chances of rain in the south of the country will continue over the next 72 hours, ranging in severity between medium and light.
Torrential rains may fall in the St. Catherine area, she said.