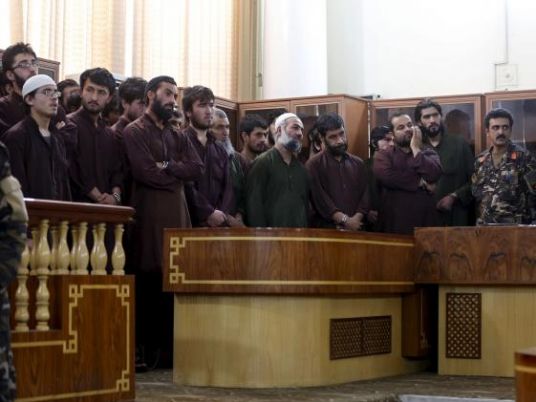 An Afghan judge sentenced four men to death on Wednesday for the mob killing of 27-year-old woman accused of burning a Quran in Kabul, a case that sparked outrage and rare street protests against religious extremism in the capital.
Eight defendants were jailed for 16 years for participating in the attack in which a frenzied crowd beat and kicked the woman, named Farkhunda, and set her body on fire in central Kabul.
Judge Safiullah Mujadidi found 18 others not guilty due to lack of evidence.
The four men sentenced to death were convicted of murder, in part on the basis of mobile phone footage of the attack that was played in court during the five-day trial.
Some of those arrested were tracked down after posting footage of the attack on social media and bragging about taking part.
Nineteen police officers were also on trial, accused of standing by and doing nothing to stop the attack. Their verdicts and sentencing are due later in the week.
The attack proved a polarizing incident in Afghanistan, a deeply conservative Muslim country. Initially, some clerics said the killing was a defense of Islam.
Many others were outraged by the attack, even before an investigation showed that Farkhunda had been falsely accused of desecrating Islam's holy book.
Several protests against religious extremism and violence against women sprung up in Kabul, including one in the last week that re-enacted the attack.
Such demonstrations are rare, even though women's rights were enshrined in the constitution after the Taliban's hard-line Islamist regime was ousted in 2001.
Under the Taliban's five-year rule, women were banned from leaving home without a male guardian, denied education and forced to wear the all-covering burqa.