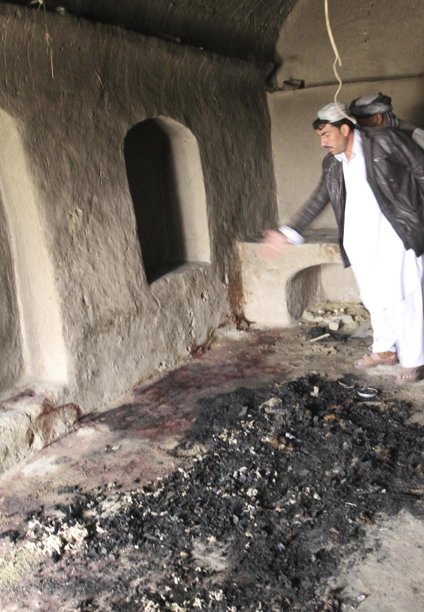 KABUL, Afghanistan (AP) — A suicide bomber detonated his explosives-filled vest among a group of people protesting a local police commander in eastern Afghanistan on Tuesday, killing 20, a provincial official said.
Gen. Ghulam Sanayee Stanikzai, police chief of Nangarhar province, said dozens of people from Achin district had come to the Momandara district to block the main highway between the capital Jalalabad and the Torkham border with Pakistan.
Stanikzai said locals had gathered to complain about a local police commander and the suicide bomber targeted them. It was unclear whether the attacker knew the nature of the protest.
Attahullah Khogyani, spokesman for the provincial governor, said about 30 other people were wounded in the attack.
Also in Nangarhar, at least one person was killed and four others wounded in a series of additional bomb blasts near different schools, said Khogyani.
He said the first bomb detonated near a school in the provincial capital Jalalabad. That blast was later followed by two others in Behsud district, also near two schools.
A 14-year-old student was killed and four others wounded in the first attack, he said.
No one immediately claimed responsibility for any of the attacks, but both Taliban insurgents and the Islamic State group are active in eastern Afghanistan, especially in Nangarhar province.