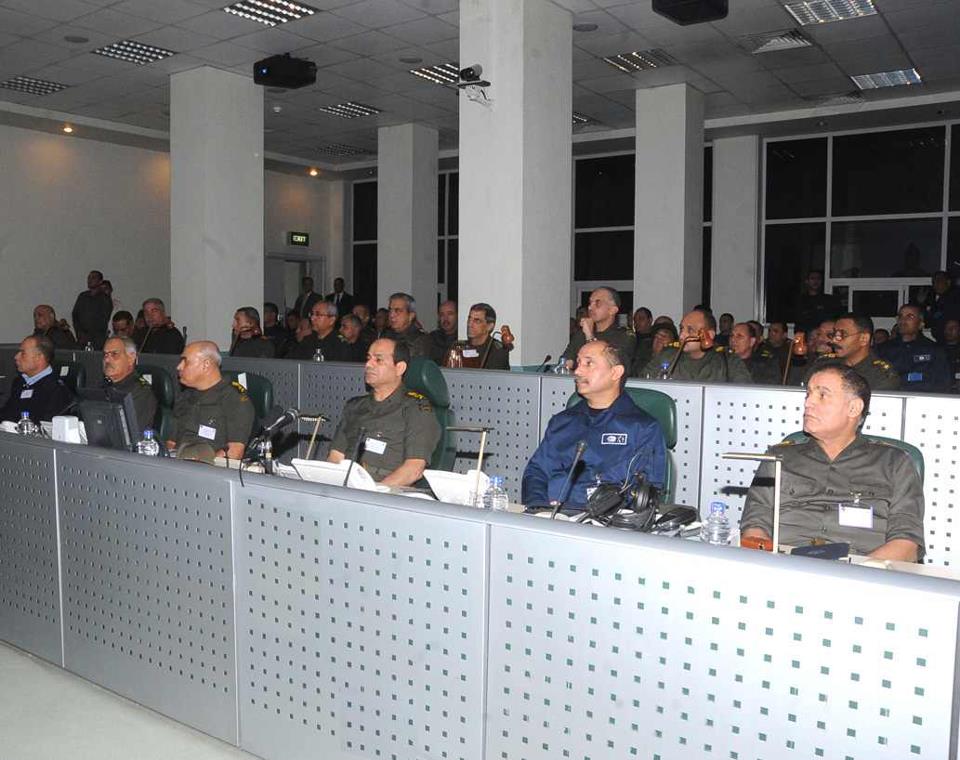 An Egyptian political figure has proposed to President Mohamed Morsy an initiative that would bring Defense Minister Abdel Fattah al-Sisi in as interim prime minister for six months, Turkish Anadolu news agency reported on Sunday.
The unnamed politician told the news agency that the proposed government would arrange for parliamentary elections as soon as possible, oversee an economic reform program, and champion national reconciliation efforts.
Anadolu said that the politician made the suggestion during a meeting with the president Saturday night, which was also attended by 12 representatives of Islamist groups, hours before massive protests scheduled for Sunday to demand early presidential elections.
The politician told the agency that the president listened to the suggestion but had no immediate reaction. He added that the idea represents the last chance to resolve the current political crisis, revealing that it had been discussed by both pro-regime and opposition groups and that it was not rejected outright.
A military source stressed that the presidency has not discussed the proposal with the defense minister.
The same political leader added that the opposition is maintaining its stance of rejecting any compromise that does not include early presidential elections.
Mohamed Abdel Aziz, a founding member of the Tamarod campaign, which has been collecting signatures in demand of early elections, said that the group opposes any solutions that do not involve the removal of President Morsy and early elections.
The political opposition has recently exhibited a tendency towards supporting military intervention against the ruling Muslim Brotherhood. Defense Minister Sisi has given political players a one-week deadline to come to terms, stressing that the army would not hesitate to intervene to prevent the country from descending into chaos.
.