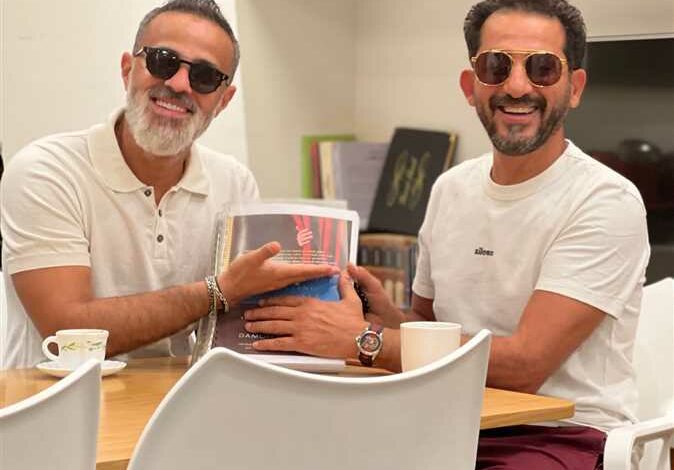 Producer Hamdy Badr announced actor Ahmed Helmy's return to stage in an Instagram post published on Sunday, showing a photo of the pair holding the cover of a play.
"After 20 years, Ahmed Helmy returns to theater," Badr wrote, noting that Helmy had participated in his play "Hakim Oyoun" with the late actor Alaa Wali Eddin and Karim Abdel-Aziz.
This play is considered the third for Badr, as it was preceded by the play Locandat Al-Aobash, starring Maya Diab, then the Awlad Casanova with Amr Youssef and Hassan al-Raddad, and both were shown as part of the activities of the Riyadh Season.
Helmy, who is known for his quick-witted comedy, has appeared in over 20 movies throughout his acting career.
His 2020 film, "Khayal Maata" (Scarecrow), was a huge box office success. Helmy also serves as Egypt's Ambassador to the United Nations Children's Fund.