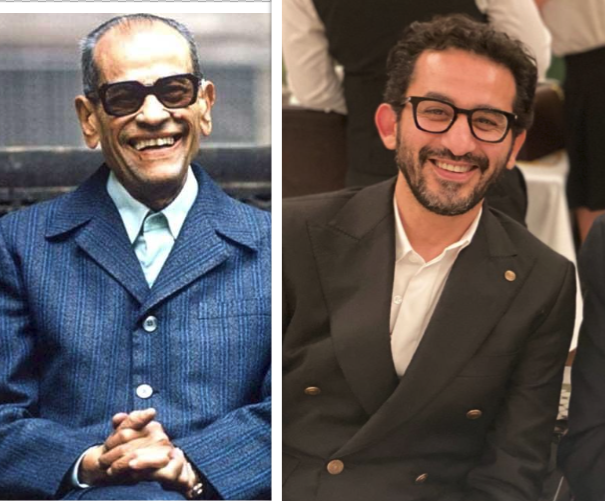 Egyptian TV host Khairy Ramadan announced on Tuesday a meeting between Egyptian actor Ahmed Helmy and writer Abdel-Rahim Kamal in which the two discussed Helmy portraying the late writer and Nobel prize laureate Naguib Mahfouz in an upcoming drama.
During his TV show on al-Kahera wal Nas channel, Ramadan said he heard about the meeting from private sources, and Helmy, a talented artist, has been researching and reading about this topic for some time.
Ramadan denied knowing if the upcoming work will be a movie or TV series, but promised more details soon.
Ramadan commended the move, calling it an important step that will encourage many Egyptian stars to portray historically significant figures on the silver screen.
Helmy, who is known for his quick-witted comedy, has appeared in over 20 movies throughout his acting career. His latest film, "Khayal Maata" (Scarecrow), was a huge box office success. Helmy also serves as Egypt's Ambassador to the United Nations Children's Fund.
Mahfouz, who died in 2006 at the age of 94, was awarded the Nobel Prize in Literature in 1988.
His work is known for dealing with social and political issues facing Egypt in the 20th century, as well as confronting societal taboos such as homosexuality and religion.
Mahfouz published 34 novels, over 350 short stories, and hundreds of articles. Many of his novels have been made into films that gained impressive popularity throughout the Arab world.
Edited translation from Al-Masry Al-Youm