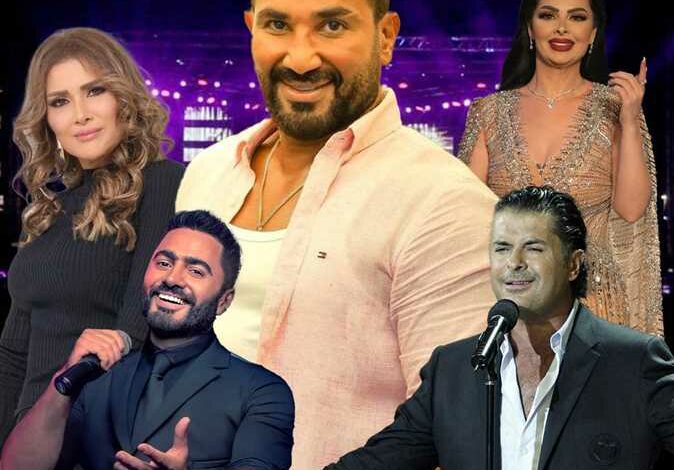 Egyptian singers Ahmed Saad and Tamer Hosny will join a host of Arab stars to perform at the wedding concert for the Crown Prince of Jordan, Hussein bin Abdullah II and Rajwa Khaled Al-Saif  on Monday.
During the concert, Saad will many of his top hits that he released this year.
The concert will be held at Amman International Stadium in Al-Hussein Sports City, with the participation of Tamer Hosny, Ragheb Alama and two Jordanian singers; Diana Karazon and Zain Awad, in addition to other performance shows.
The Jordanian Royal Court announced on Twitter, on August 17, the engagement of Rajwa Al-Saif and Prince Hussein, the eldest son of King Abdullah II.
The engagement ceremony was held at the home of Al-Saif's father in Riyadh, and the ceremony was attended by the King of Jordan, Prince Hassan bin Talal, Prince Hashem bin Abdullah II, Prince Ali bin Al Hussein, Prince Hashem bin Al Hussein, Prince Ghazi bin Mohammed, Prince Rashid bin Al Hassan, and members Al-Seif family.