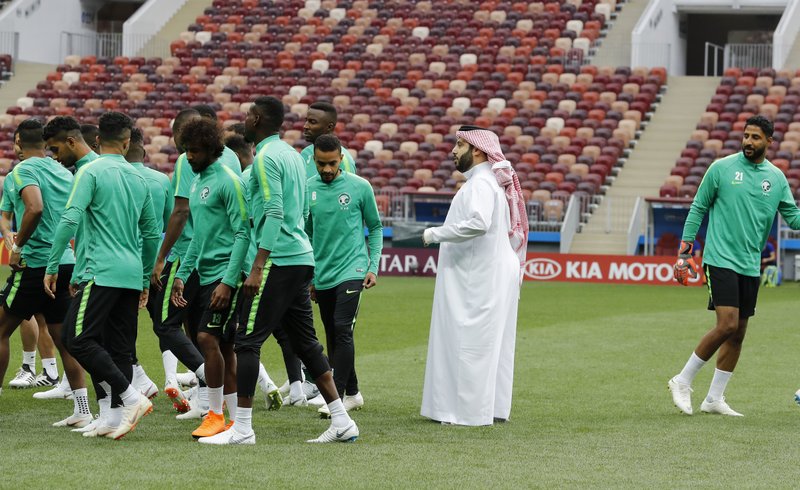 As tensions flare up once again between Egypt's Al-Ahly club and the head of Saudi Arabia's General Entertainment Authority Turki Al-Sheikh, Al-Ahly announced it would be removing al-Sheikh from its list of honorary presidents.
A Tuesday board meeting saw the club release a statement saying it would commit to the highest levels of self-restraint in response to al-Sheikh's statements, out of its responsibility in strengthening the ties between Egypt and Saudi Arabia.
In its statement, the club said: "The violations and repeated accusations by Al-Sheikh, which the board met with silence out of a sense of responsibility, prompted the Board of Directors to take many measures to preserve the club's value and position and to unveil the truth behind al-Sheikh's false accusations."
The Al-Ahly club statement said it had submitted a request to Egypt's minister of youth and sports to send a ministerial financial inspection committee to verify the club's legal position regarding financial support provided by al-Sheikh in 2018.
This comes in response to a new claim filed by the Saudi official with the top prosecutor's office accusing the Board of Directors of committing financial violations with regard to the financial support he provided.
Upon investigating these allegations, the Public Prosecution Office confirmed the integrity of the financial, administrative and accounting procedures taken by the club regarding donations and gifts from Sheikh deposited in the Al-Ahly treasury.
The public prosecutor acquitted Al-Ahly from al-Sheikh's accusations and turned down the case, the statement said.
It added that Al-Ahly's administration makes its decisions based upon a certain decision-making mechanism that it cannot give up.
Since al-Sheikh did not want to follow it he submitted his resignation which the club did not accept, choosing instead to engage in reconciliation attempts by mediator parties, the statement explained.
The club statement explained it had turned a new leaf with al-Sheikh at his request, before the dispute flared up again.
As a result the Al-Ahly club has now decided to remove al-Sheikh's name from its list of honorary heads, and has also sought approval from the minister of youth and sports to return all gifts and donations al-Sheikh provided to the club.
Following an online spat between Al-Sheikh and Al-Ahly board member Mohamed Serag Eddin late last month, Al-Ahly accepted an apology from Eddin and warned him against discussing the club's internal affairs on social media.
Meanwhile, Sheikh commented on the Al-Ahly decision: "Finally, the resignation is accepted. And now the ball is in his excellency the minister of youth's court to return everything [to me]."
The dispute began late May, when Al-Sheikh entered into a fierce argument with Eddin, after Al-Sheikh made an earlier comment on Al-Ahly's management, posting on his Facebook account that they are "an administration that does not work to achieve the club's interests."
He added he has long been patient with the administration, but that it is obvious that it will not change its approach.