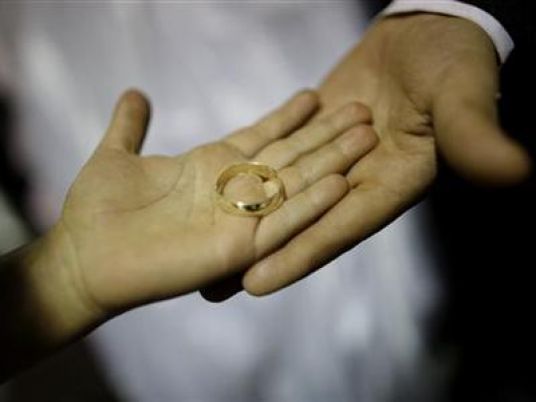 Al-Azhar, Sunni Islam's top religious institution, said that the government has legal right to take the necessary measures to enact legislation that guarantees a deterrent penalty on those who refuse or delay the documentation of divorce.
It stressed in a statement on Thursday that delaying divorce documents harms women and their legal rights.
Azhar said it is obligatory for the divorcing man take the initiative to document the divorce as soon as it takes place, in order to preserve the rights of the divorced woman and their children.
The statement came in confirmation of what was issued by the Council of Senior Scholars in its regular meeting on Sunday, February 5, 2017, regarding verbal divorce.
"Al-Azhar affirms that verbal divorce in Islam is valid and divorce comes into effect once the husband verbally divorces his wife, which is what Muslims have settled on since the time of the Prophet, may God bless him and grant him peace, until the present time," the statement reads.
The Council of Senior Scholars, the top body of Al-Azhar Institution, said that phenomenon of increasing divorce cases cannot be wiped out by conditioning the documenting or authentication, because the husband who belittles divorce will not be dissuaded by any conditions requiring him to stand before a Ma'azoun (public notary, marriage official) for divorce to take place.
"The correct treatment for this phenomenon is through the care of young people and their protection from all kinds of drugs, and in educating them through different media, art, culture and general knowledge," it said.