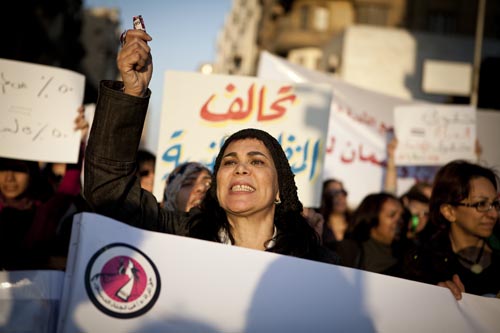 The terms of a so-called "Women's Document" have been agreed upon and will be issued by the beginning of November, Mahmoud Azab, adviser to Al-Azhar Grand Sheikh Ahmed al-Tayyeb, said Monday.
Azab told Turkish news agency Anadolu that the document, which will serve as a reference for drafting legislation related to women's issues, was co-drafted by "a committee of Al-Azhar scholars and education, media and sociology experts."
The document aims to "develop the future vision of Egyptian women in the coming years, and change the community culture on women and their role in society, in accordance with Islamic Sharia," Azab said.
According to Anadolu, the document would reassure the status of women in Islam, and assert that Sharia ensured women's rights at a time when they were suffering from restrictions before Prophet Mohamed.
The document will be issued within a few days after final clauses are drafted.
The issuance of the document coincides with the disagreements taking place among Constituent Assembly members about the rights and duties of women in the country's new constitution.
Tayyeb had announced in April that Al-Azhar would prepare a document outlining the rights of women in accordance with Sharia.
Al-Azhar previously issued three documents since the 25 January revolution, discussing Egypt's future, the "will of the Arab people" and fundamental freedoms.