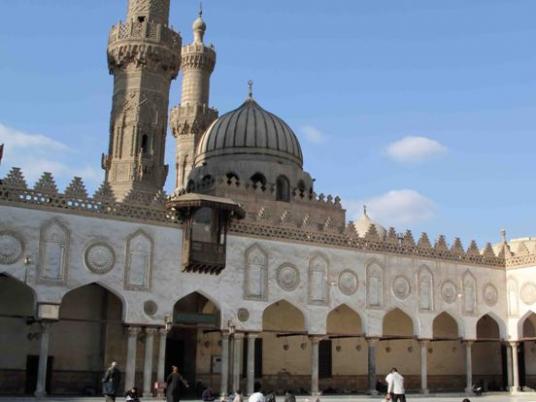 Hashem Islam, member of the Al-Azhar Fatwa Committee, on Thursday denied reports published Wednesday that claimed he called to fight the protesters who are organizing demonstrations on 24 August against the Muslim Brotherhood.
Islam told Egypt News, a website affiliated with state TV, that the published quotations were incomplete and taken out of context vis-à-vis his speech given at a symposium at the Egyptian Diplomatic Club on Tuesday.
"I heard the demonstrations would turn into a bloody revolution, but I talked about the right to self-defense, not killing," he said, apologizing to the Egyptian people for the misunderstanding. He went on to stress the right to peaceful demonstration and called on the media to be careful to accurately report the news.
Former MPs Mohamed Abu Hamed and Mostafa Bakry, as well as talk show host Tawfiq Okasha, had called for protests outside the Muslim Brotherhood's headquarters in Moqattam and in front of the presidential palace in Heliopolis next week to demand the toppling of Morsy and the termination of what they call the Brotherhood's domination of the state.
Press reports had claimed that on Tuesday Islam quoted Quranic verses and Prophet Mohamed's hadiths that oblige people to support the leaders they elected by themselves against renegades.
"Fight them back if they fight you, kill them if they try to kill you, you will go to heaven if you die, and there is no blood money for them if they die," he was quoted as saying.
Islam's remarks angered many politicians and activists. On Thursday presidential spokesman Yasser Ali denied any relationship to his remarks, emphasizing the right of citizens to demonstrate by law.