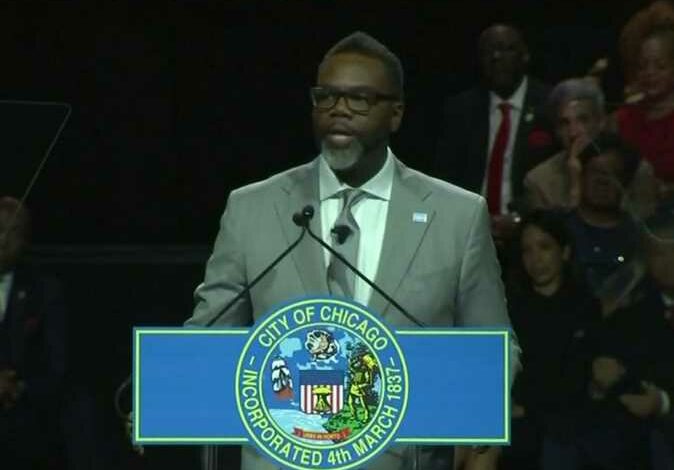 The inauguration ceremony for the new mayor of Chicago, Brandon Johnson, included a historic first with the reciting of the Quran by Al-Azhar Sheikh Hassan Ali, Director of the Mecca Islamic Center.
Ali delivered a brief speech on the importance of justice, peace and equality in Islam and all religions, immediately before the new mayor delivered his speech.
The Consul General of Egypt in Chicago Sameh Aboul Enein participated in the ceremony at the invitation of the mayor's office.
All members of the city council and the judicial, legislative and executive apparatus of the state of Illinois participated in the inauguration ceremony.
Johnson's speech emphasized health, education, security and controlling crime in Chicago as his top priorities.
He demanded more allocations to raise the standard of living of the many communities in the city, to eliminate unemployment, reduce poverty, and reintegrate marginalized groups into the state.
And Johnson stressed the importance of redistributing wealth between whites and blacks and the rest of the citizens in the city through economic activity that attracts all groups and races.
Following the inauguration ceremony, Aboul Enein met with the Governor of Illinois, J.B. Pritzker, Illinois Secretary of State Alexi Giannoulias, and head of the Administrative and Financial Control Authority, Susana Mendoza.